Starry Night Sky Package
Duration of event : 2021. 1. 1 ~ 2022. 8. 31 (Check-in date)
Room for one night + Breakfast for two at La Valse Sky Cafe&Bar + Cocktail coupons for two at La Valse Sky Cafe&Bar(Mai tai punch cocktail) + LA CHINATA Amenity + Olive leaf tea and drip bag coffee + Discount benefit for Jagalchi cruise + Discount benefit for Museum 1 + Discount benefit for Aquarium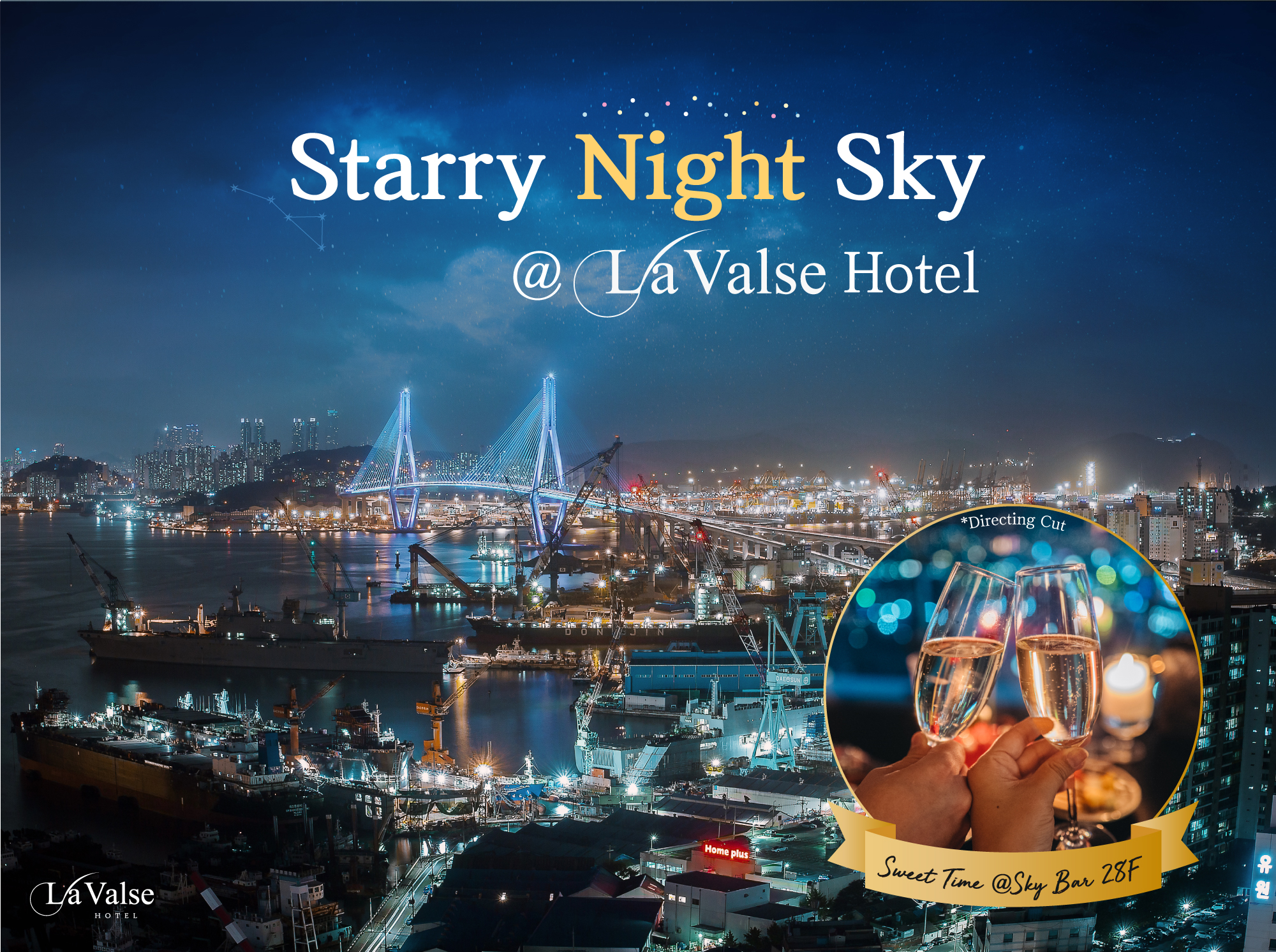 Have a special staycation at the La Valse Hotel on a starry night!
Enjoy an ocean view room with a Busan's panoramic view & Breakfast for two at the La Valse Sky Cafe&Bar
and two Mai tai punch cocktails with the La Valse Ocean View.
* There may be a difference in rates by date, so please check when you make a reservation.
* These above packages only apply to website reservation.
Details
라발스 객실 실시간 예약