사이트관리자
2019-09-30 11:35:21
7393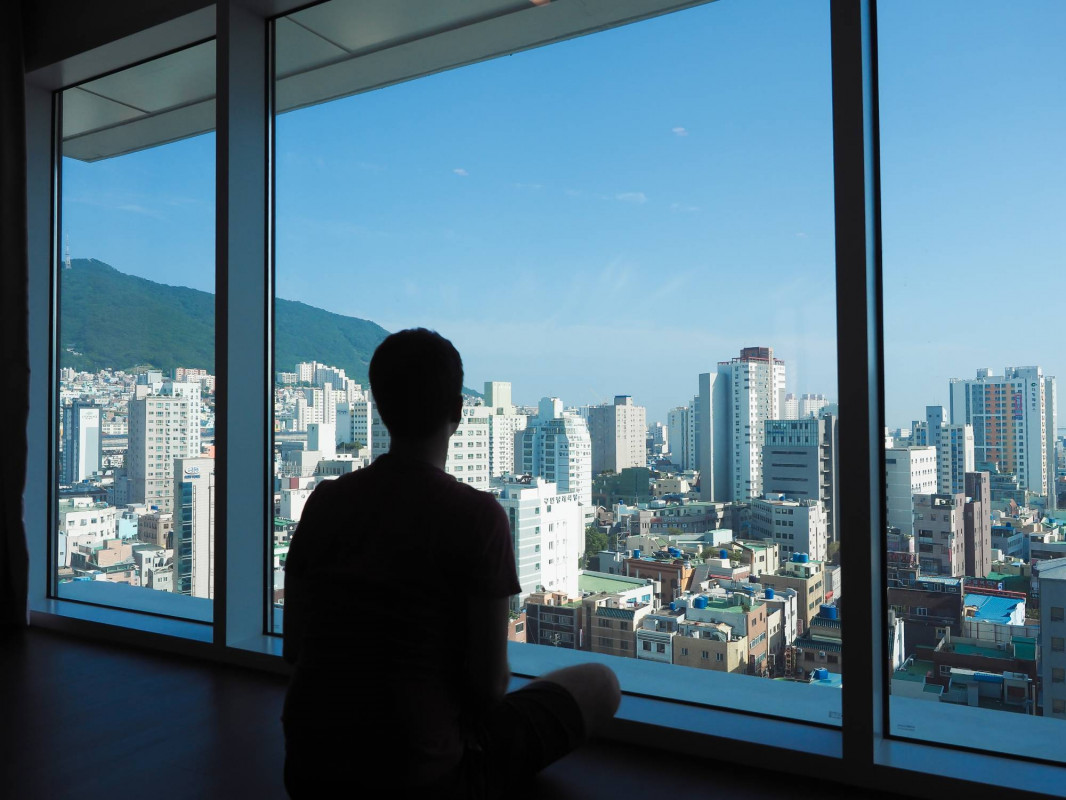 I'm the kind of person who always spends a ridiculous amount of time choosing hotels before I travel. But every time I travel with friends or family, they are thoroughly impressed that my choice of accommodation couldn't have been better.

And once again, this is how I feel about my recent stay at La Valse Hotel on Yeongdo Island in Busan, South Korea. I hope my work can save you the time and trouble of doing it yourself when trying to choose a hotel in Busan!

This is my completely honest review of my stay at La Valse Hotel Busan, including why I think it is the best hotel in Busan for travelers with a wide range of budgets, the hotel's various features and amenities, and who this accommodation is perfect for.

For the record, my stay at La Valse was not sponsored. I paid for my stay at wrote this review entirely because I wanted to. It was only a few months after it was published that La Valse saw it, liked it, and got in touch with me to share it with you now.
Spoiler: 5 Reasons I Loved La Valse Busan

- Epic views
- Unbeatable location
- Friendly staff
- Insanely comfortable bed
- High end amenities at lower mid-range price
Introducing La Valse Hotel Busan


La Valse Hotel is a brand new addition to the hotel scene in Busan, South Korea's second largest city. The 29-floor, sleek, modern structure fronts the Busan Harbor, the largest port in South Korea. Due to its unique geometric look that I would best compare to a Jenga tower, with certain sections separated, missing, or sticking out, the hotel has instantly become a new landmark on the Busan Harbor.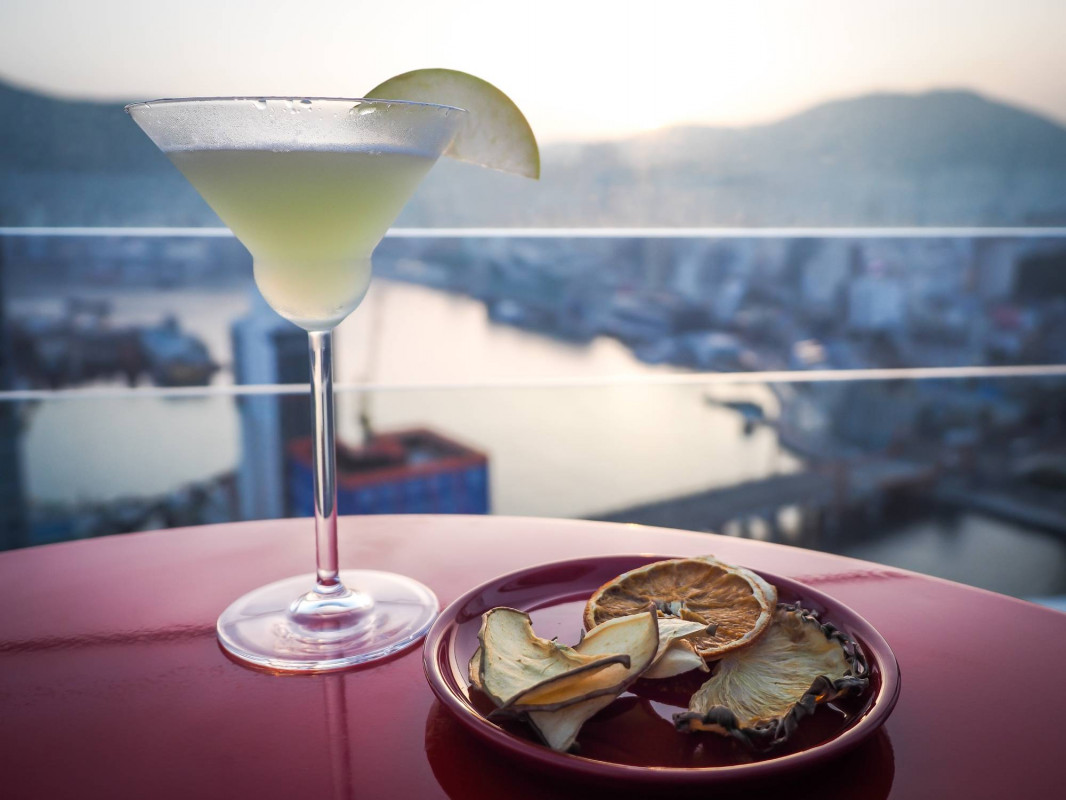 The thing that for me instantly set La Valse apart from all other hotels in Busan were the EPIC views of Busan offered in all directions, including from the rooms. I'll elaborate more on that below.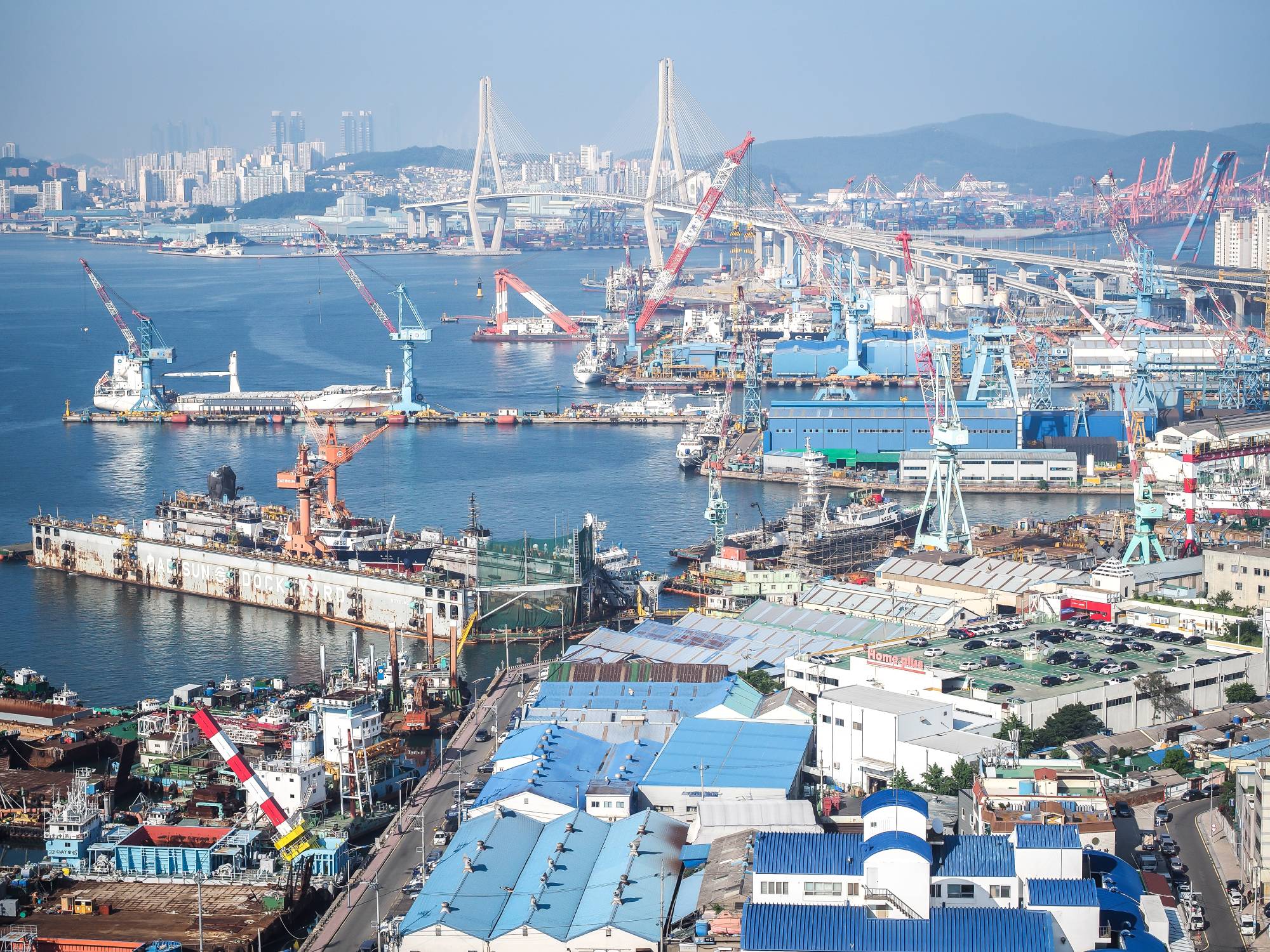 Given that Busan is a port city, I felt that staying in a hotel right on the port was a quintessentially Busan experience. There were literally boats docked in the harbor a few meters in front of the hotel's entrance.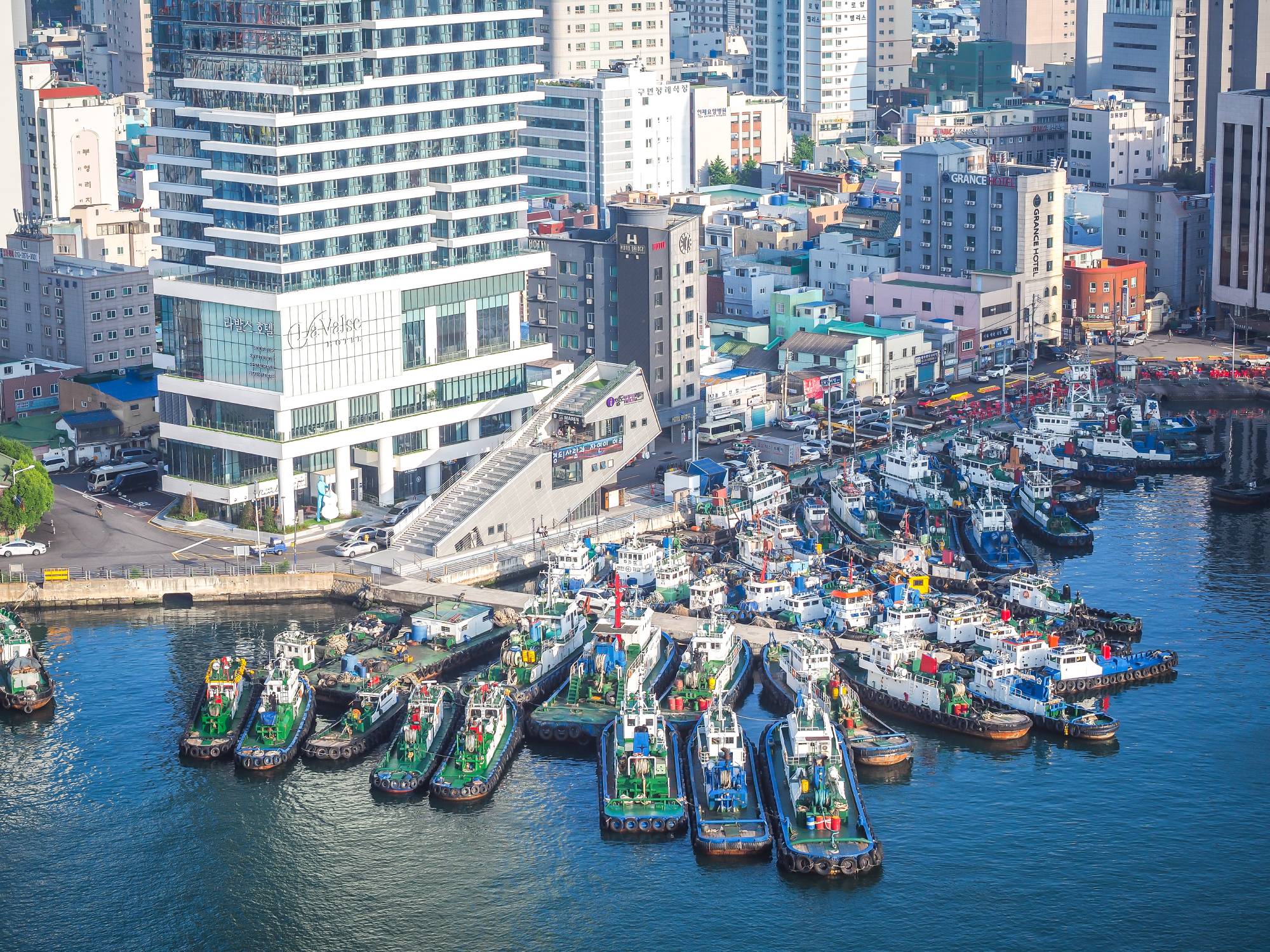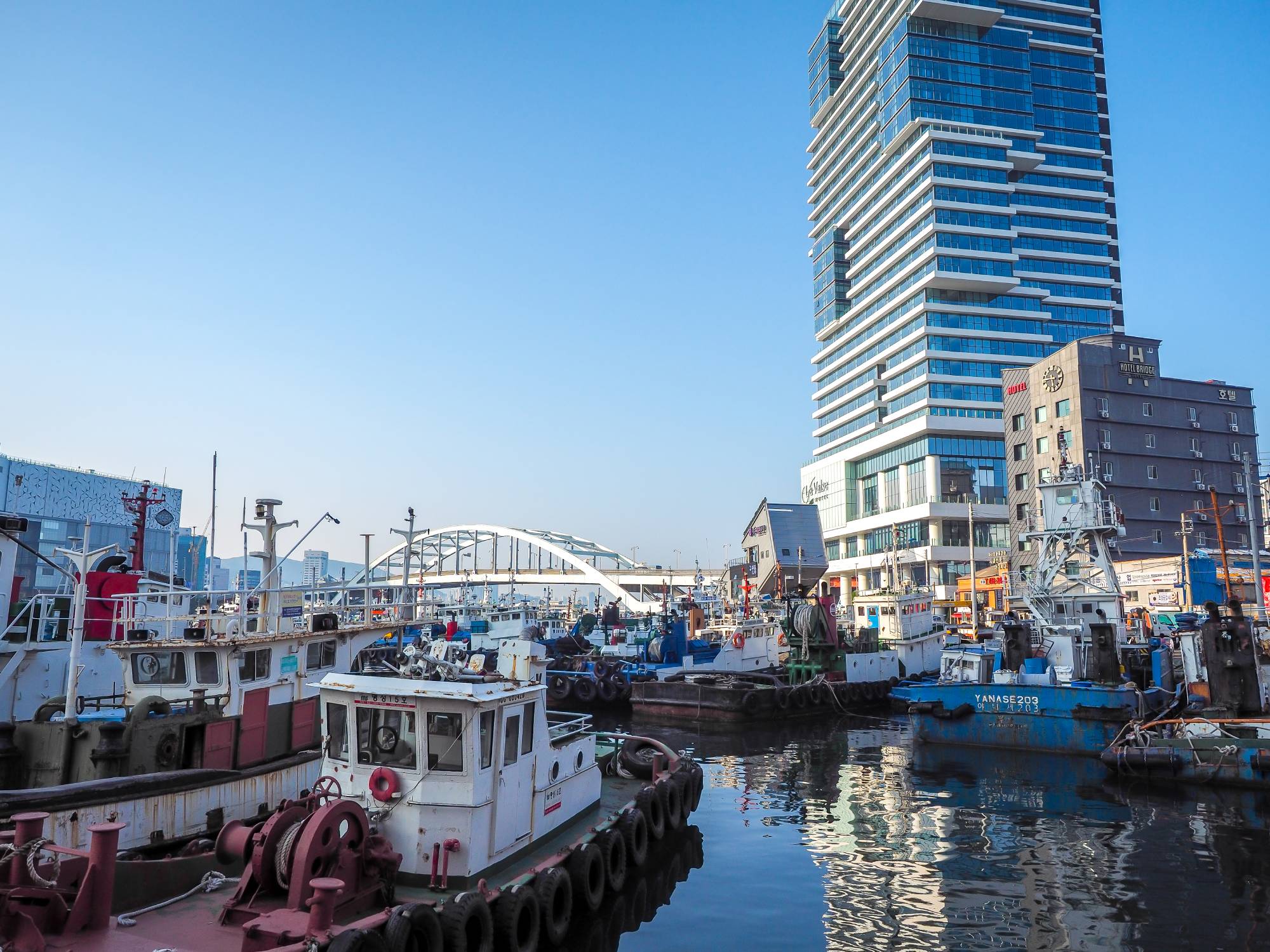 Every time I returned to my hotel, I got to walk right along the harbor, and every evening a collection of very local BBQ seafood stalls set up next to the harbor just down the street from the hotel.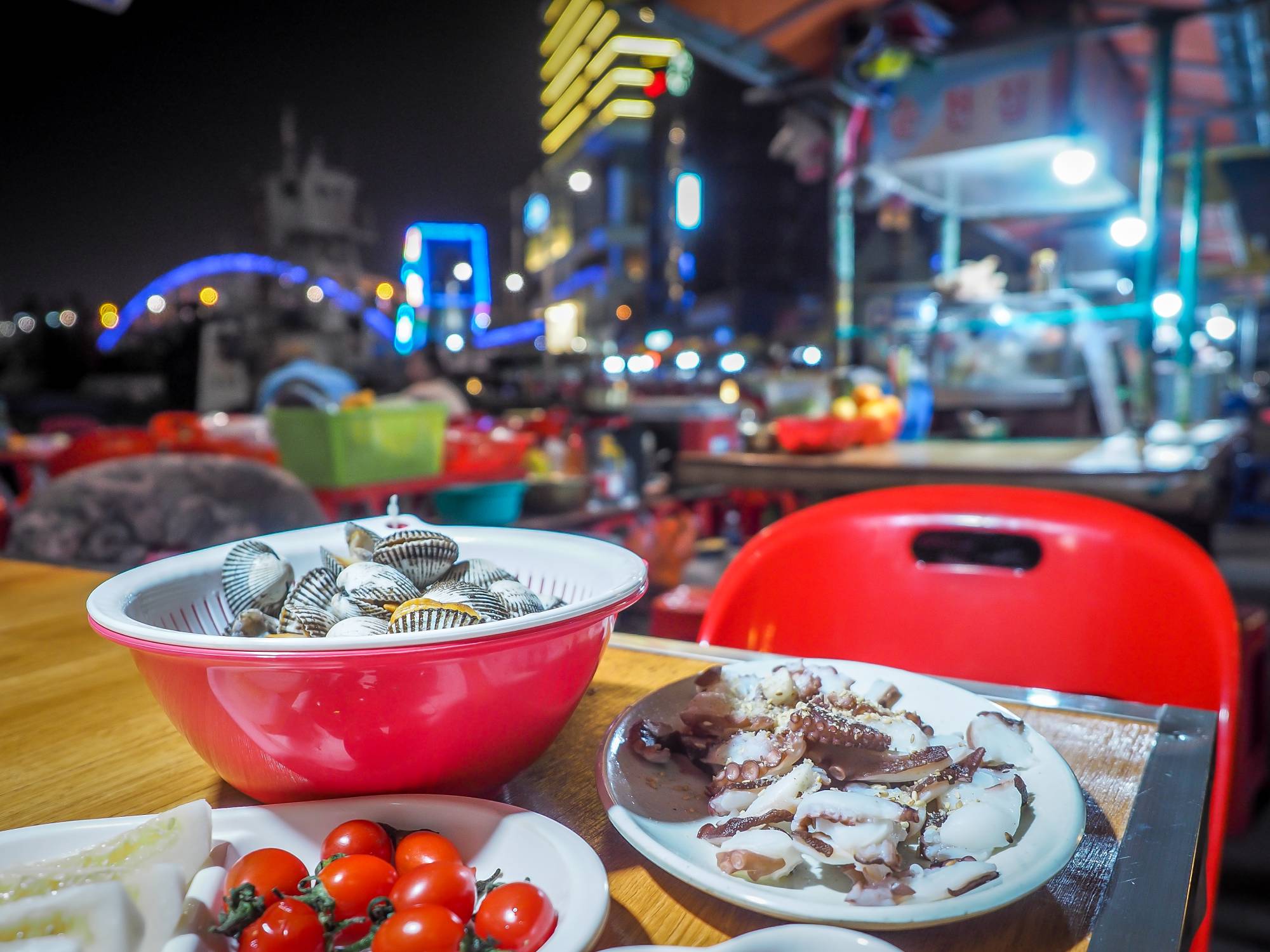 While La Valse hotel is new and modern, the surroundings neighborhood is very local, but just a stone's throw from some of the city's most famous attractions.
Who Should Stay at Lavalse Hotel?

– photographers
– food lovers
– romance seekers
– sea lovers
– budget travelers looking for a little splurge
– mid-range travelers (standard rooms)
– luxury travelers (corner rooms)
Room Types


La Valse Hotel sits in the mid-range category, but its standard rooms (such as the one I stayed in) are surprisingly affordable, and could easily be a justifiable splurge that won't break the bank for budget travelers. For a little more money, you can get a similar room with a view of Busan Port instead of looking back at Yeongdo Island.

Meanwhile, mid-range and luxury travelers will struggle to find rooms elsewhere in Busan that offer city views as incredible as those from La Valse's signature corner rooms.

These rooms, whose corners are made entirely of windows, manage to squeeze all of Busan into one view, from Busan Harbor and Jagalchi Fish market to Busan Tower and Mt. Geumjeong in the distance. Due to La Valse's unique location, it wouldn't be possible to see all of these things in the same view from anywhere else in Busan.
Location, Location, Location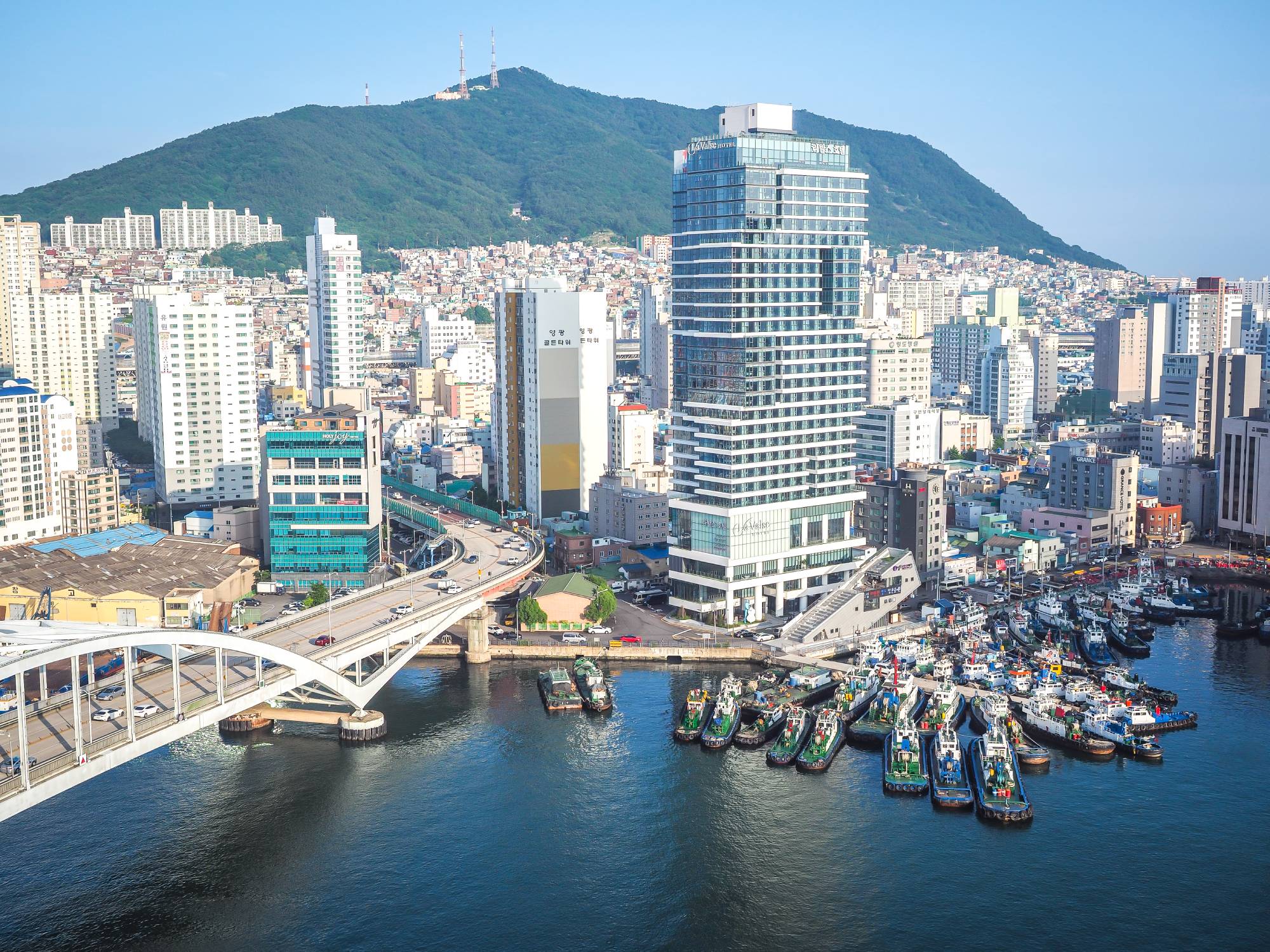 La Valse Hotel is located on Yeong Island (Yeongdo, or Yeongdo-gu, literally Yeong Island district), one of the largest islands in Busan and lying just south of central Busan. Ships sail around either side of the island to enter the enormous Busan Port.

La Valse Hotel sits on the northwestern tip of Yeong Island, directly facing Nampo-dong and Gwangbok-dong.

These two neighborhoods contain some of Busan's most famous sights, including Jagalchi Fish Market, Gukje Market, BIFF Square, Guangbokro Cultural and Fashion Street, Yongdusan Park, Busan Tower, and Lotte Department Store Gwangbokdong.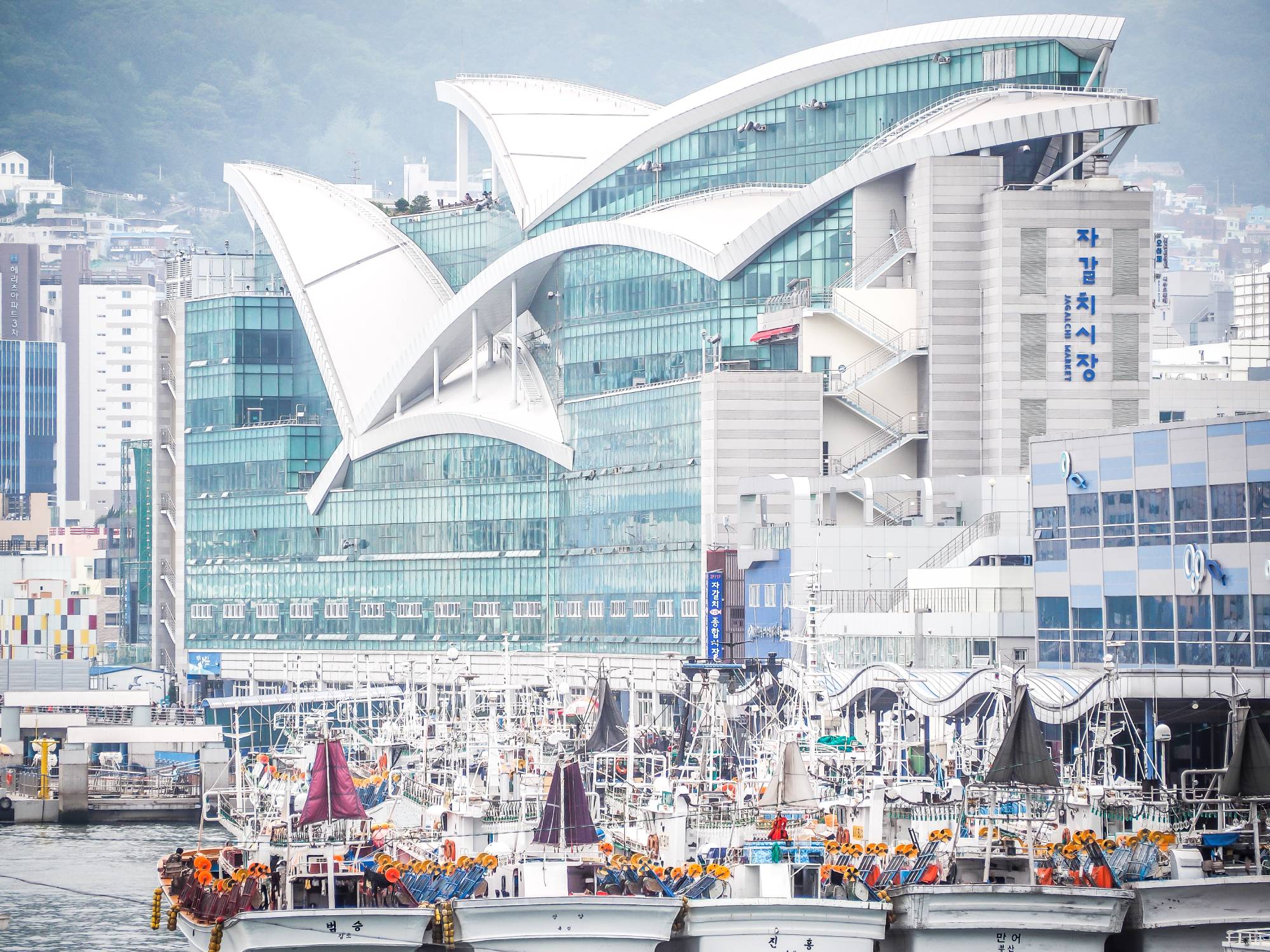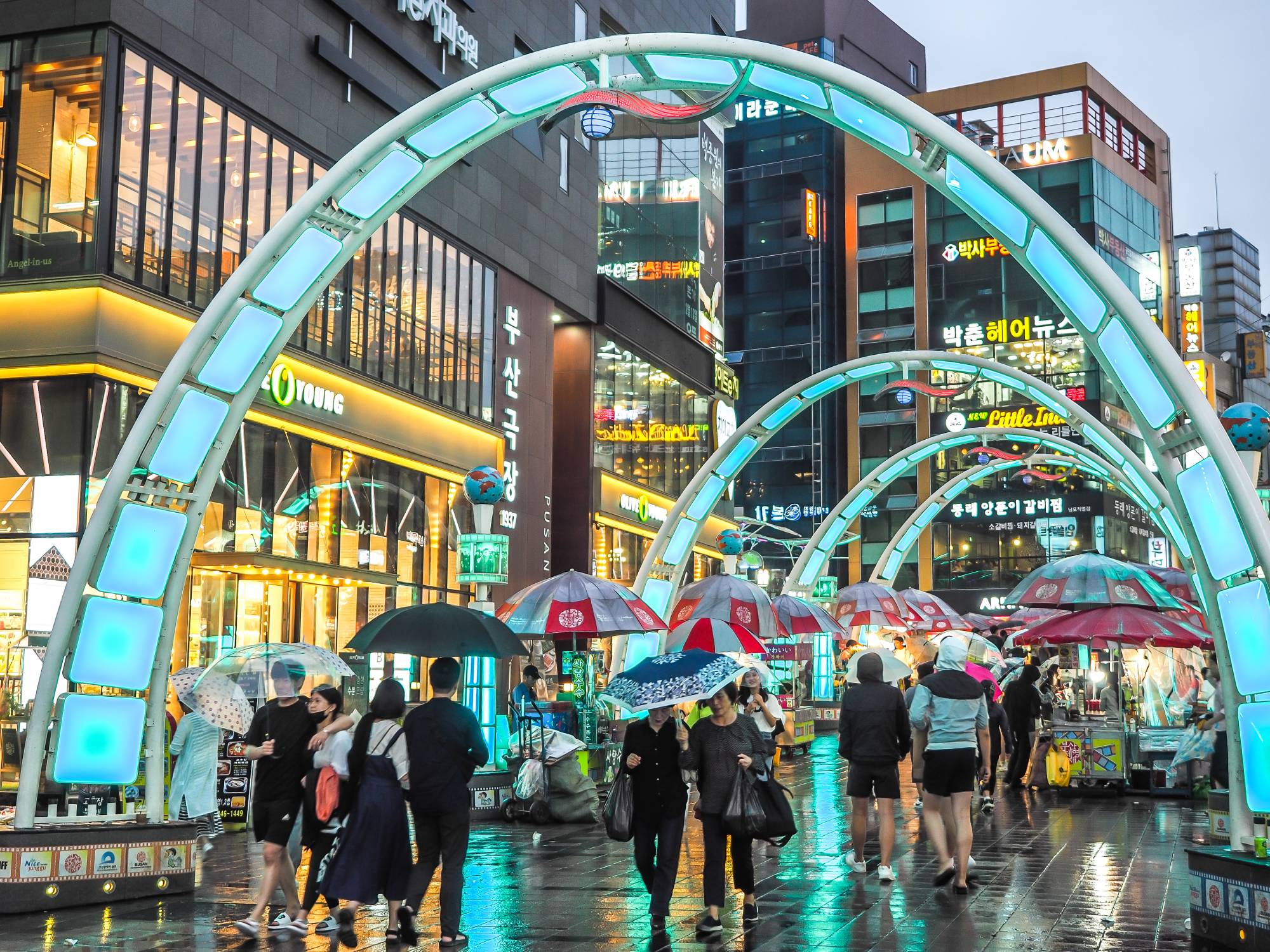 To reach any of these sights from La Valse Hotel, all I had to do was walk across Yeongdo Bridge, which is the oldest bascule bridge in Korea (1934) and first one to connect the mainland to an island. If you are lucky, you may be able to see this bridge being lifted for a taller ship to enter the port.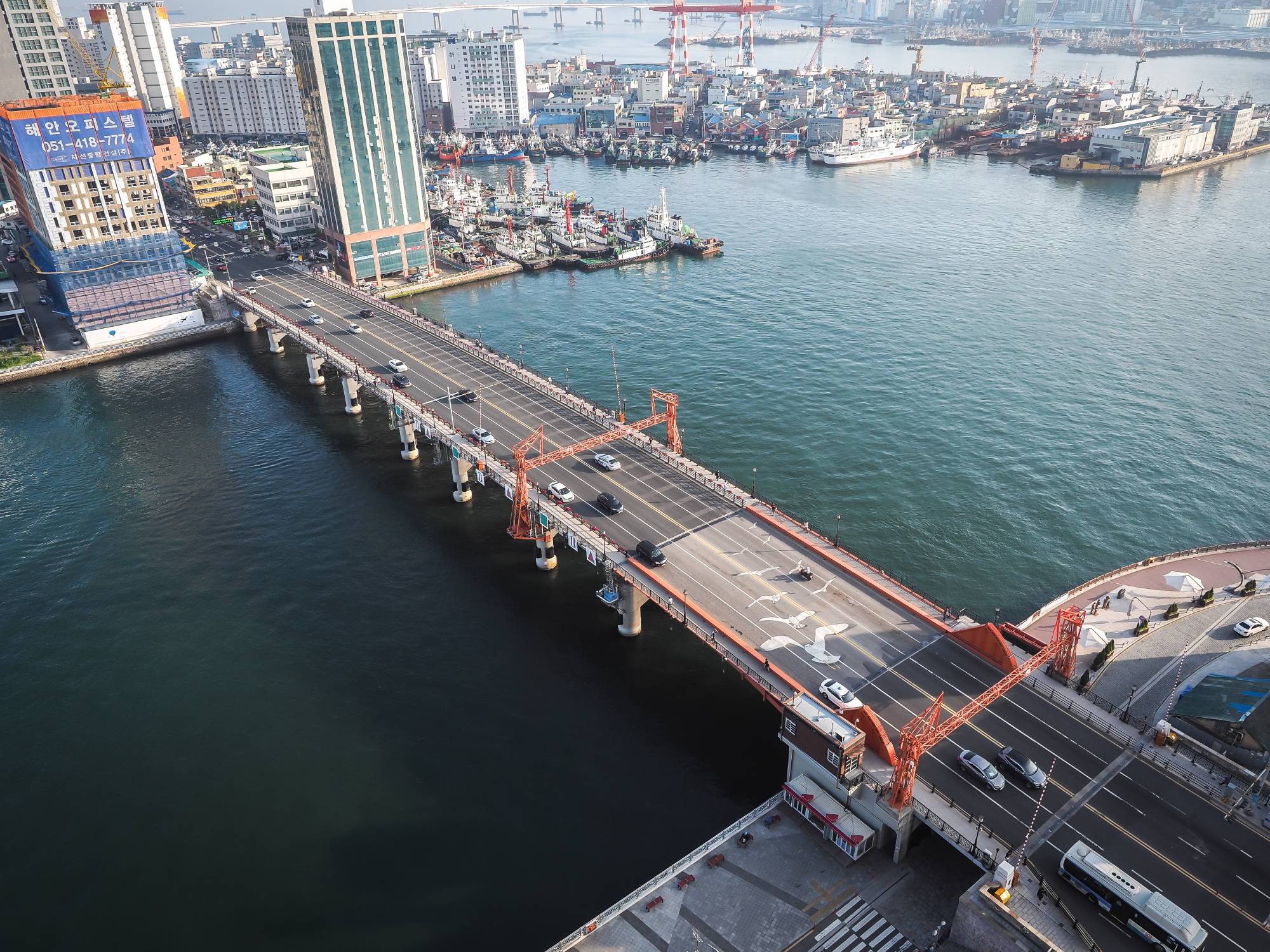 It only took me 7 minutes to walk from Nampo subway station (Lotte Mall exit/exit 8) to the hotel's front door, or from Lotte Department Store Gwangbokdong itself, where I went to stock up on cheap drinks and enjoy more epic views from the mall's rooftop.

Lotte Mall also contains the world's largest indoor water fountain show, which takes place daily at even hours (11 AM, 1 PM, 3 PM, 5 PM and 7 PM).

From Nampo subway, it was only 2 stops to Toseong station, where I could catch the short bus ride to Gamcheon Culture Village, one of the coolest attractions in Busan.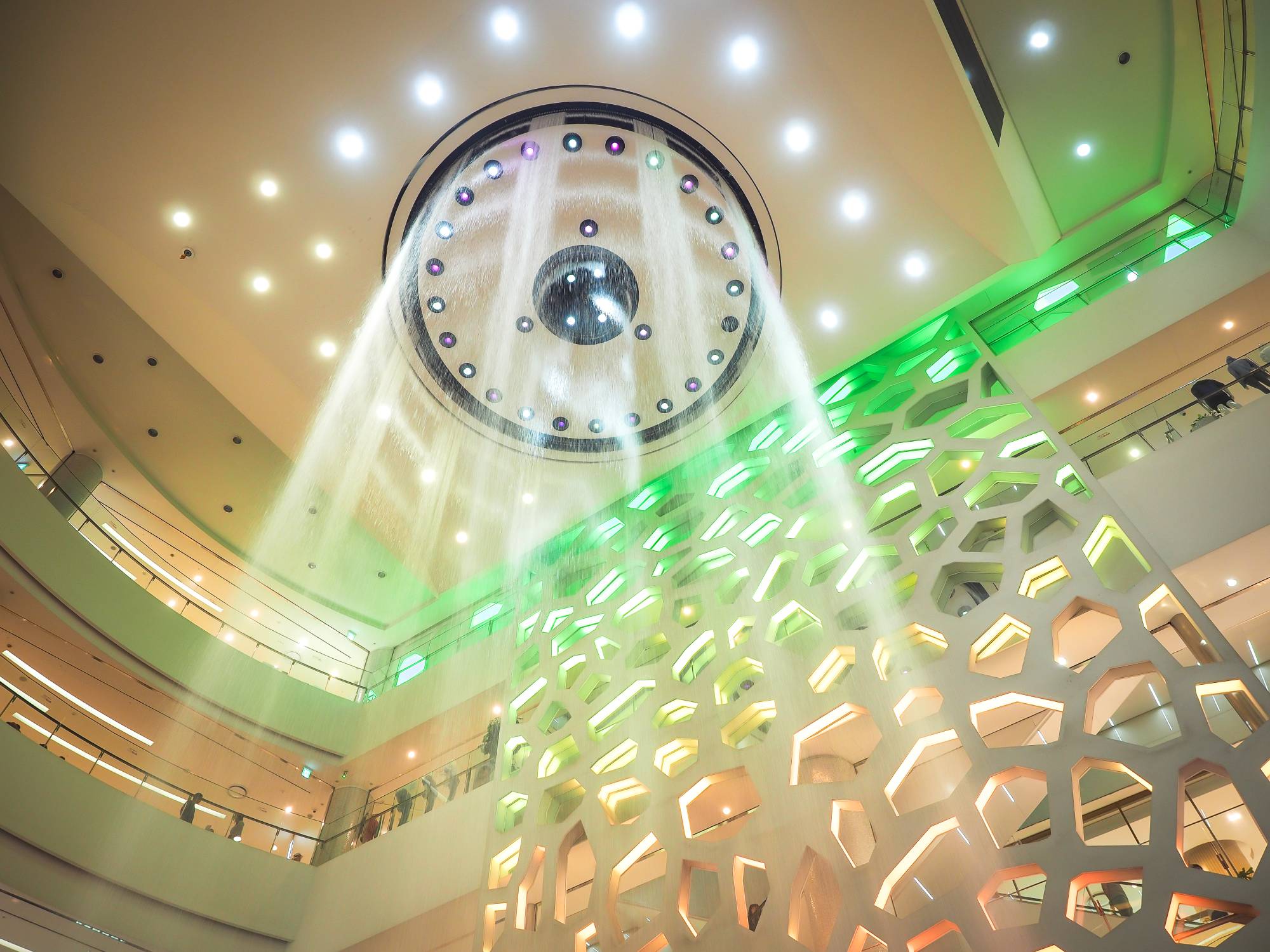 Staying at La Valse, I felt like I was close to all the action and the best neighborhoods for eating and street food in all of Busan, but at night I could retreat across the bridge to my quiet and very non-touristy neighborhood. This is the kind of balance I consider ideal when traveling.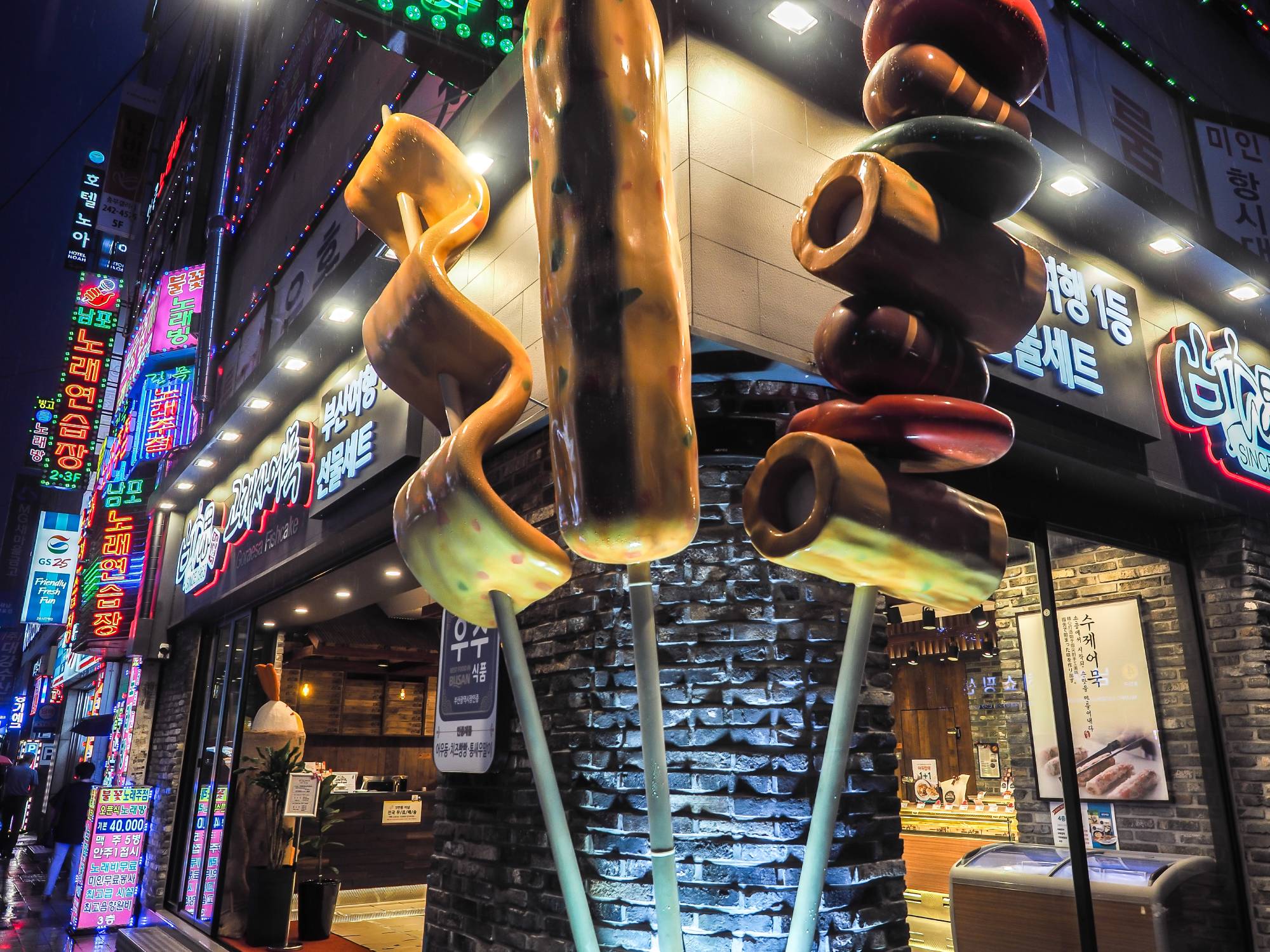 On Yeong Island itself, Samjin Eomuk Main Store is the best place to visit Busan's famous eomuk (fish cake) chain store. A lot of Busan guides recommend the branch in Busan train station, but the main store on Yeongdo is more interesting, and you can even take eomuk making classes there!

It was only a five-minute walk from La Valse, and I was blown away by how delicious the eomuk were (I tried a cheese stuffed one, a paprika flavored one, and a chili one).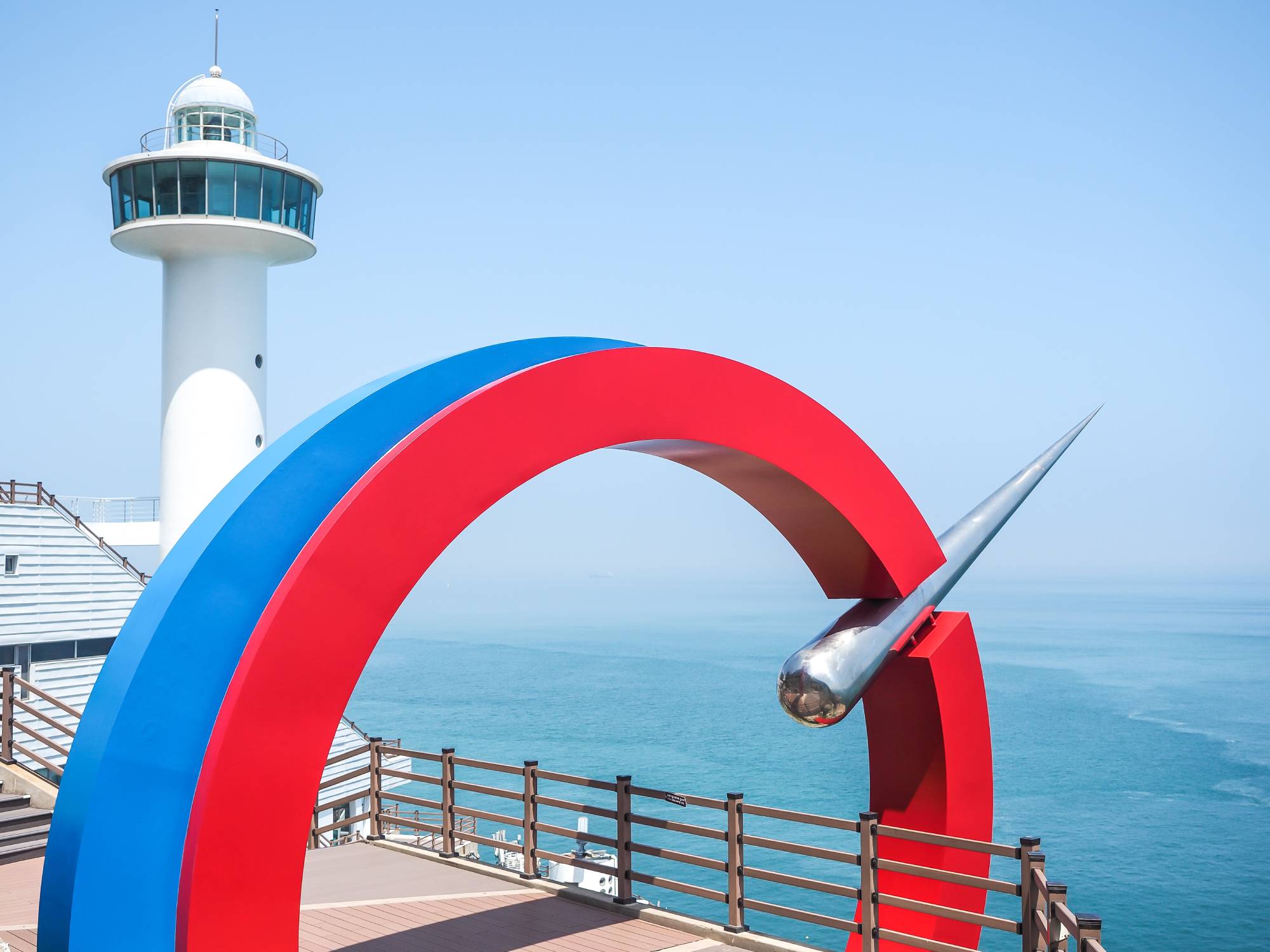 At the southern end of Yeong Island, Taejongdae Resort Park is one of Busan's most famous attractions, with rocky paths offering breathtaking coastal views.Read about my visit to Taejongdae Park here!

It's about a 40-minute bus ride from Nampo subway exit 6 or from the bus stop on Yeong Island closer to La Valse Hotel.
Checking In at La Valse


A large metal door opens automatically to a narrow marble lobby with hanging chandeliers. There were many staff at the desk both when I checked in and checked out, so I never had to wait.

The reception staff were polite and friendly. The staff member checking me in admitted it was his first day, but he did everything smoothly and efficiently.

Once during my stay, I had a minor embarrassing problem that I'm not going to describe (no, it wasn't any strange physical issue), but the reception lady handled it in a way that was really cute, leaving me smiling.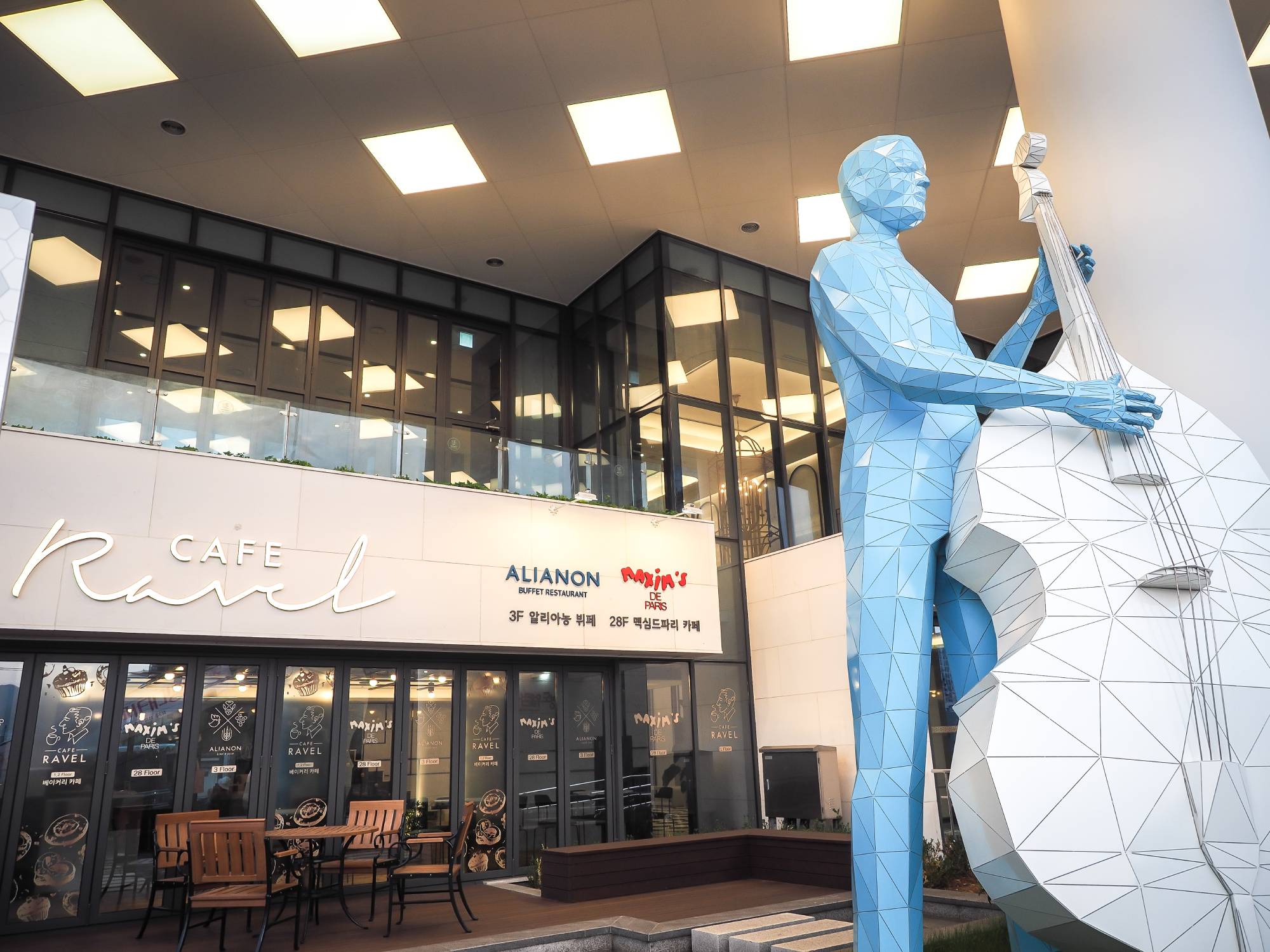 On the ground floor, there is also a café and fresh juice shop called Café Ravel, and a shop selling bath & beauty products.
My Room at La Valse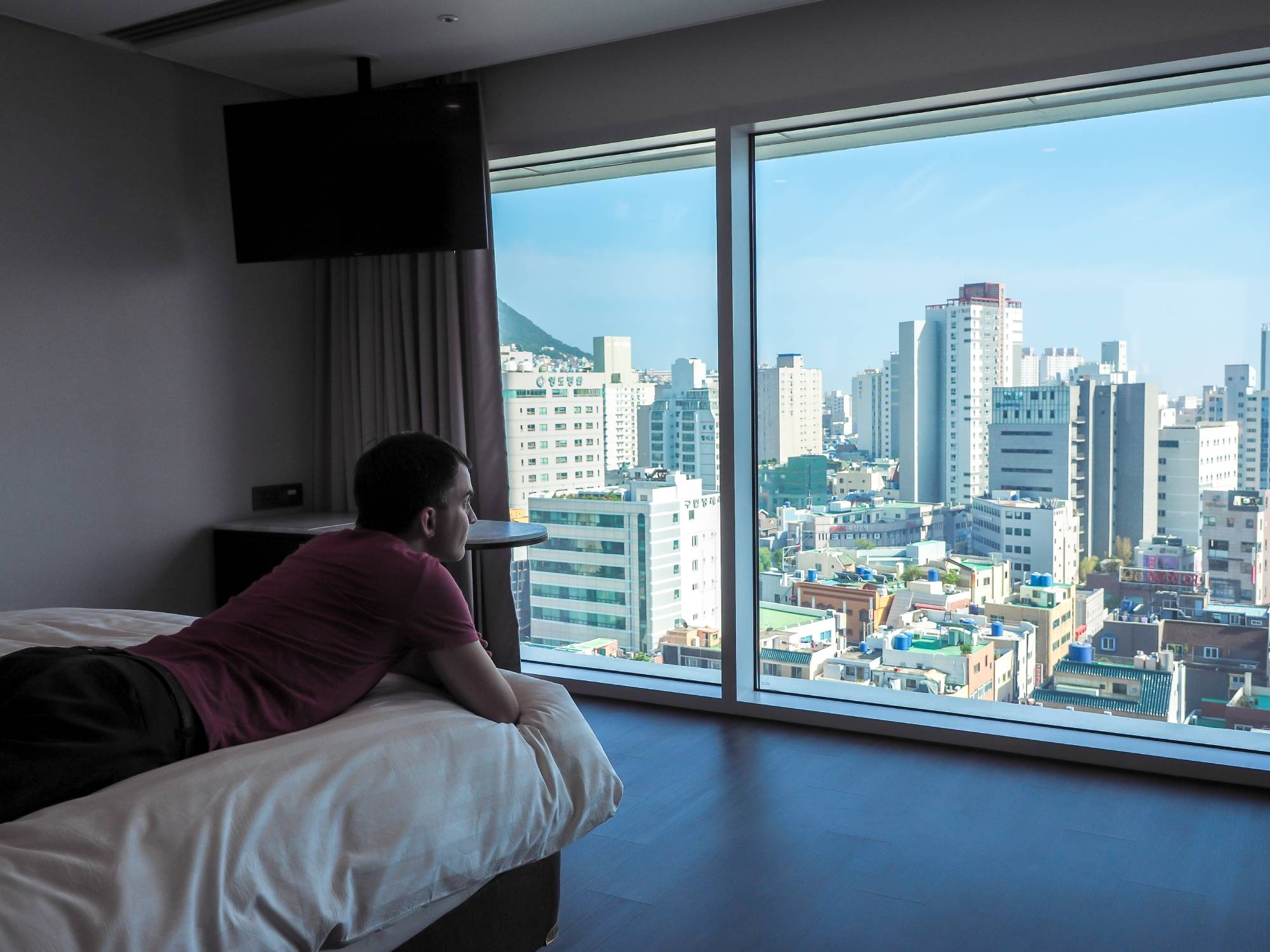 I stayed in the cheapest, standard double room at La Valse Hotel. My room included a "City View", which in fact was a view facing not Busan city center but south towards Yeong Island, with with Yeongdo's Bongnaesan Mountain (395 meters) in the background, and the small harbor and BBQ seafood night market that I walked by every day visible down below.

For me, this view was impressive enough, so I didn't feel the need to go for the more expensive rooms, and I was able to enjoy the view facing Busan city center from the rooftop and bar anyway (see below).

In the distance between some buildings, I could also make out Namhangdaegyo or Namhan Bridge, which connects Yeong Island to Seo district, where famous Songdo Beach is located, and a little slice of ocean.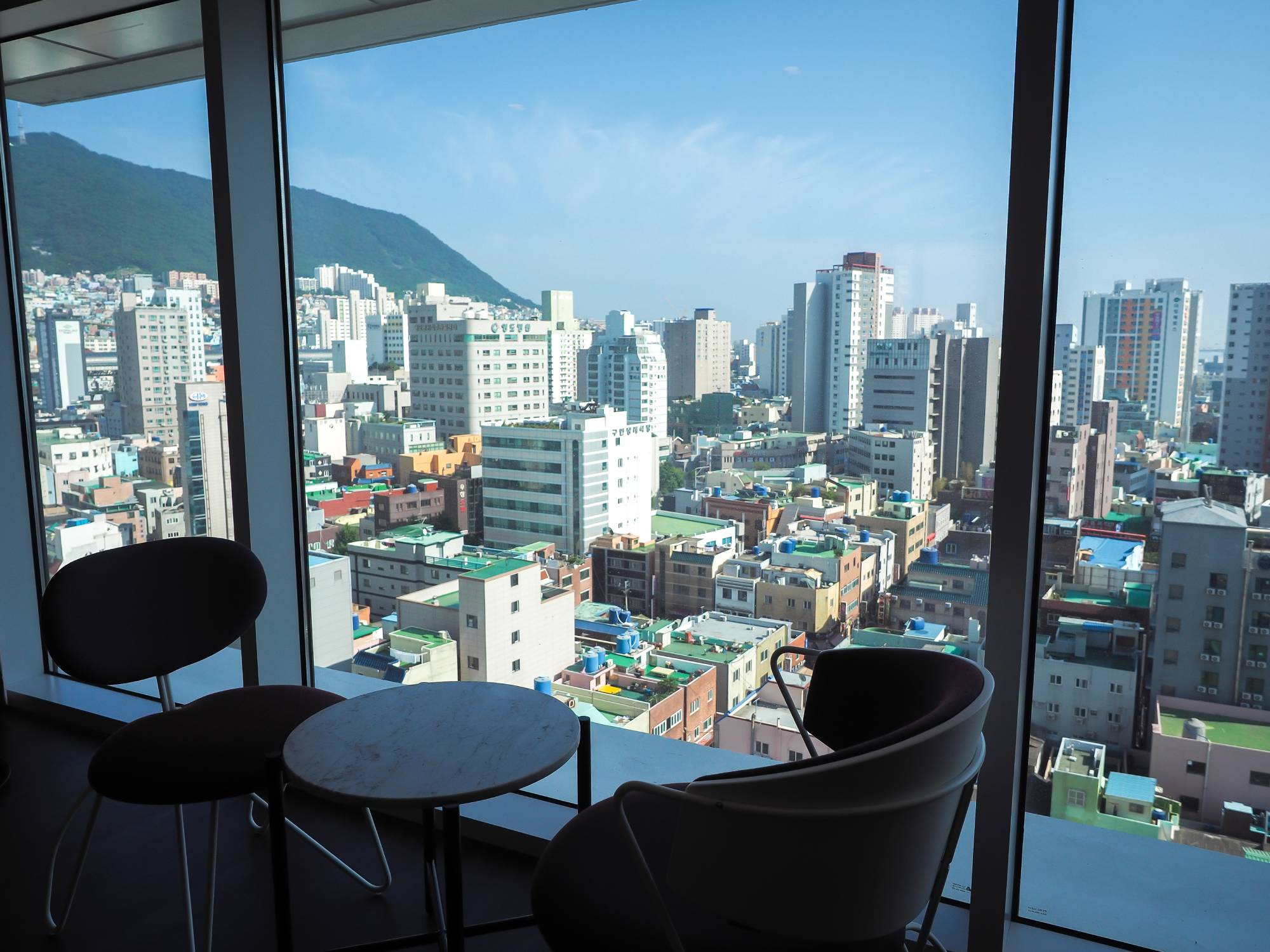 To be completely honest, the view from my room is the main thing that sold me on staying in this hotel. I sat for hours at my window or lay in bed just looking out at that vista with a cold drink in my hand. The view was no less spectacular at night, though the photo taken through the window does it no justice.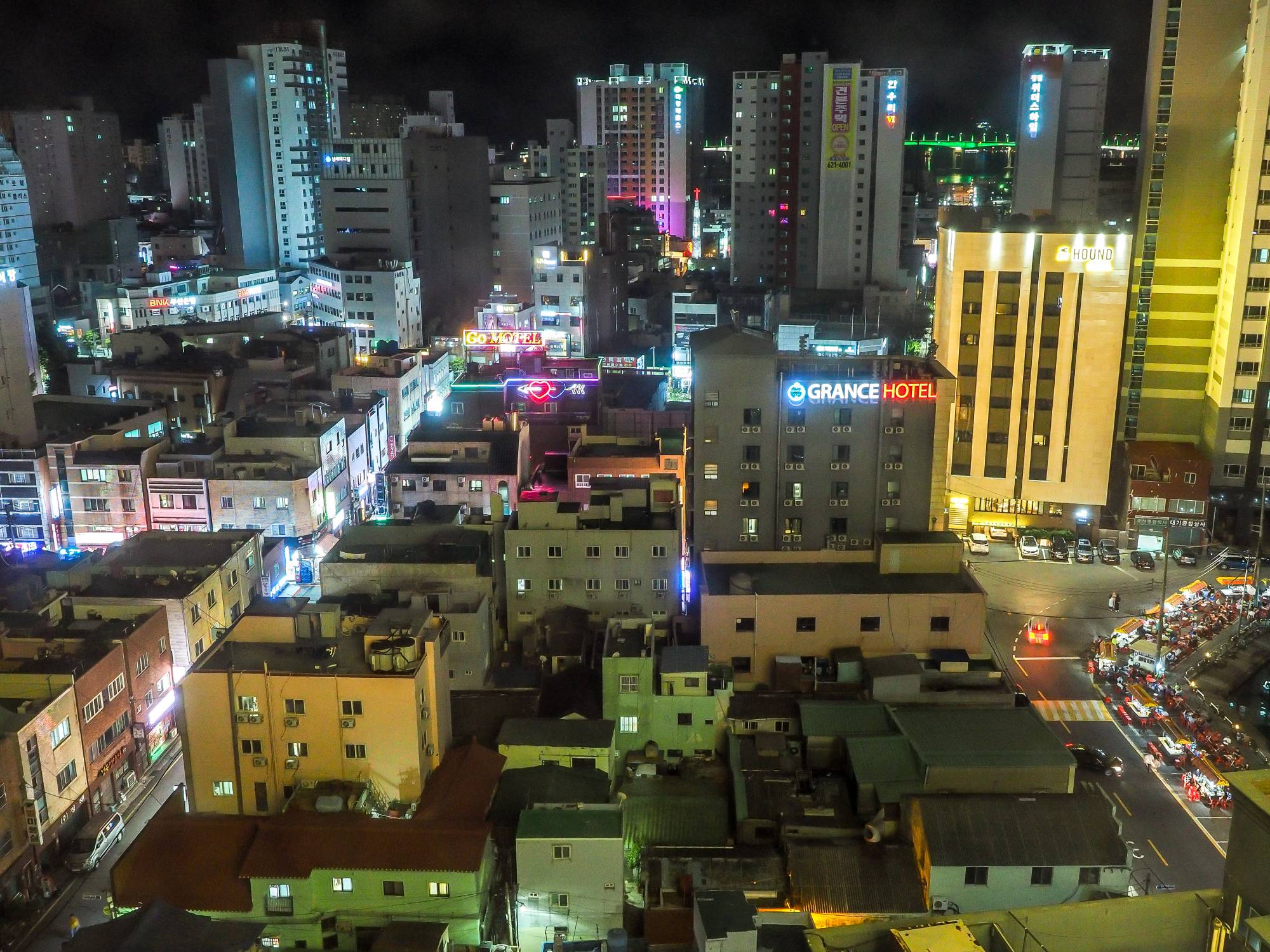 Interestingly, there was a thick glass sliding glass wall that could be pulled out, which had the effect of creating a space at the window that sort of felt like a separate balcony.



I must admit that the room itself was a little small. For me it was perfectly fine, but you might notice this as a couple. The rain shower was also a little small, but I was very pleased to find that the bathroom included a high-tech Japanese-style toilet, with heated seat, automatic spray, bum fan, and so on. I love these so much that I've got one at my own home in Taiwan.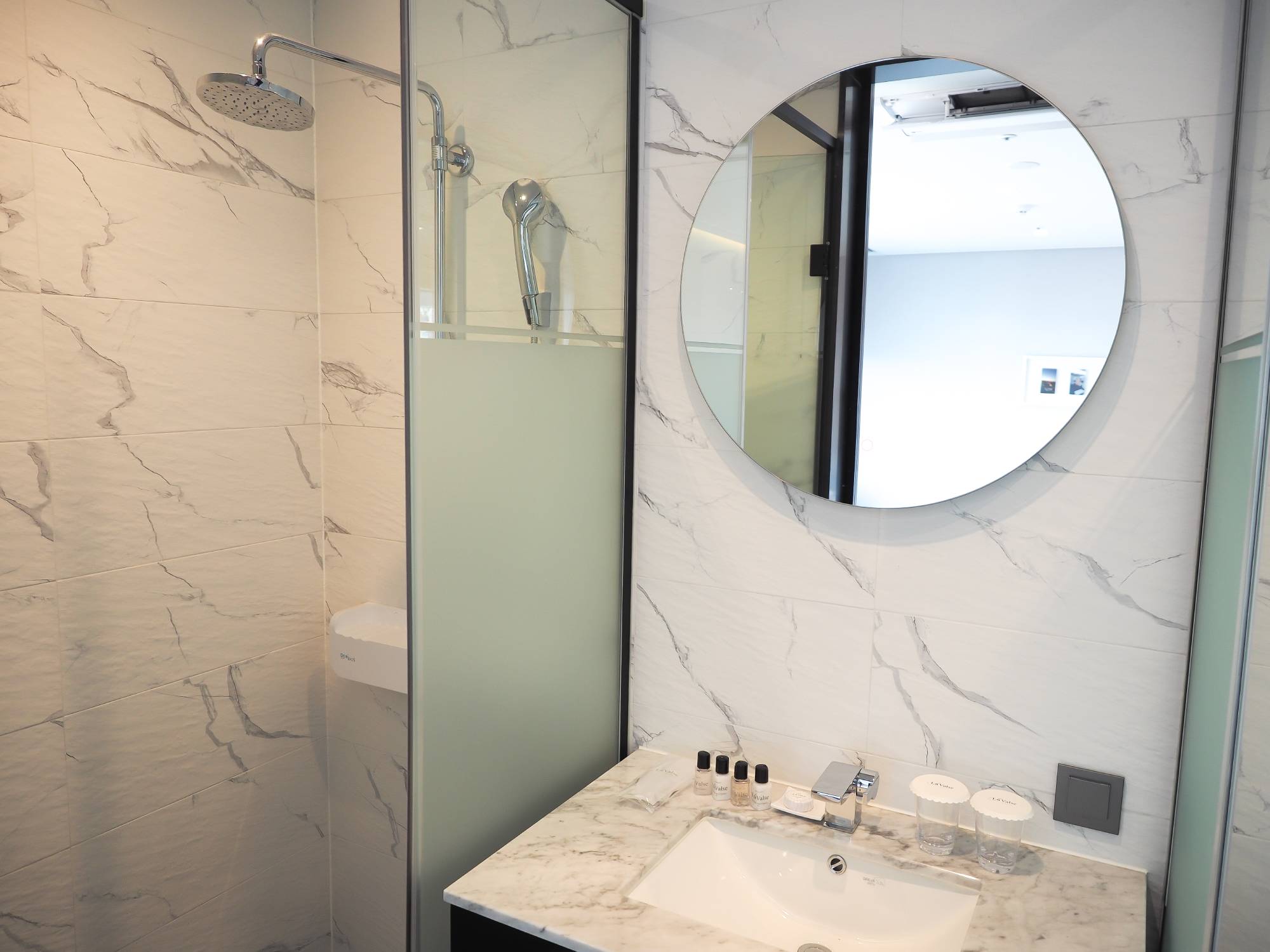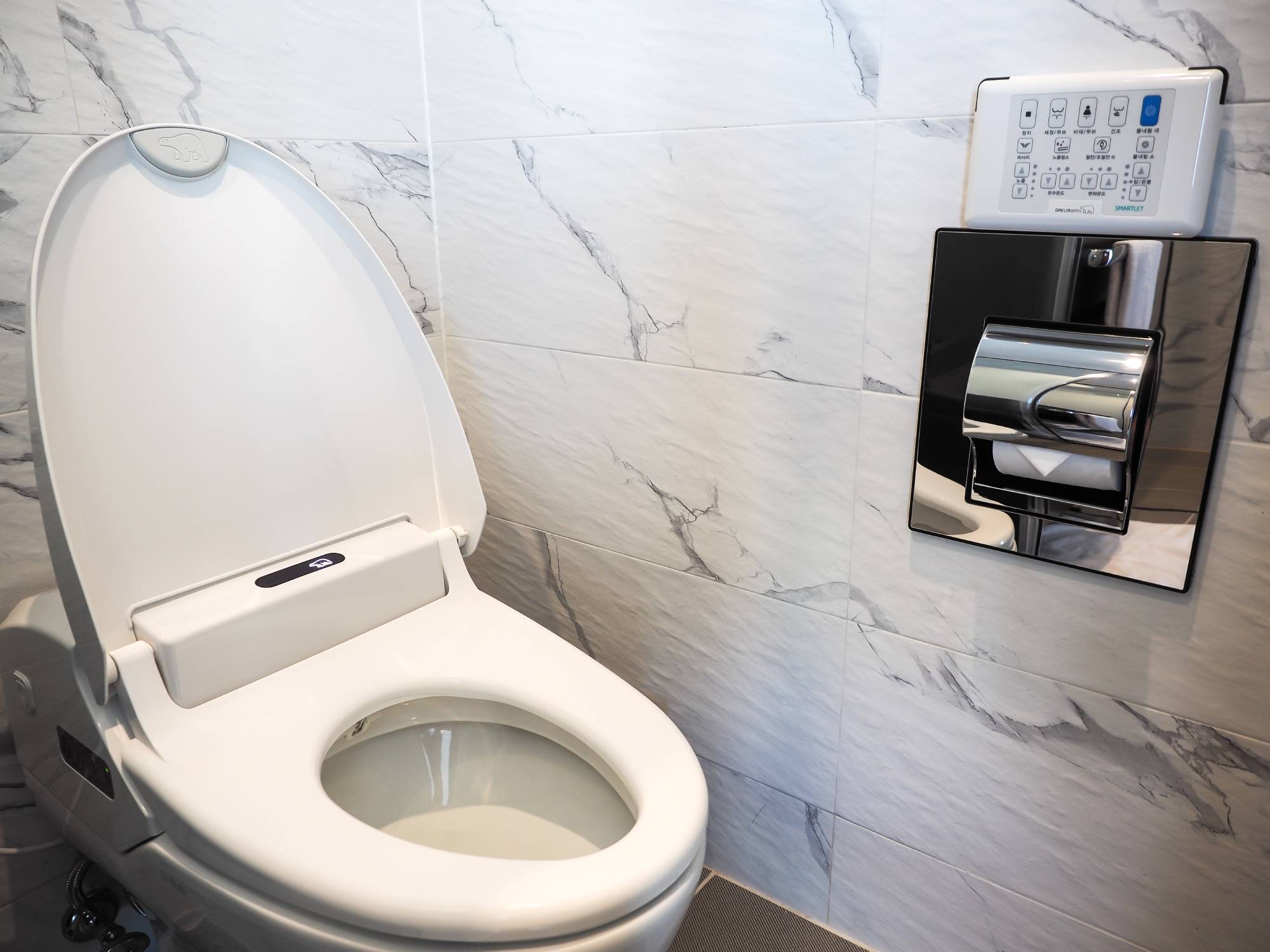 All the amenities and extras you'd expect were included, including mini-fridge, safe, robe, towels, water bottles, tea & coffee, hair dryer, notepad, and shampoo & conditioner (which smelled really good, and they specifically gave me only "manly" scented ones). The room was thoroughly cleaned every day (they even, somewhat embarrassingly, folded my pile of dirty underwear and socks), and all the items above were replaced daily.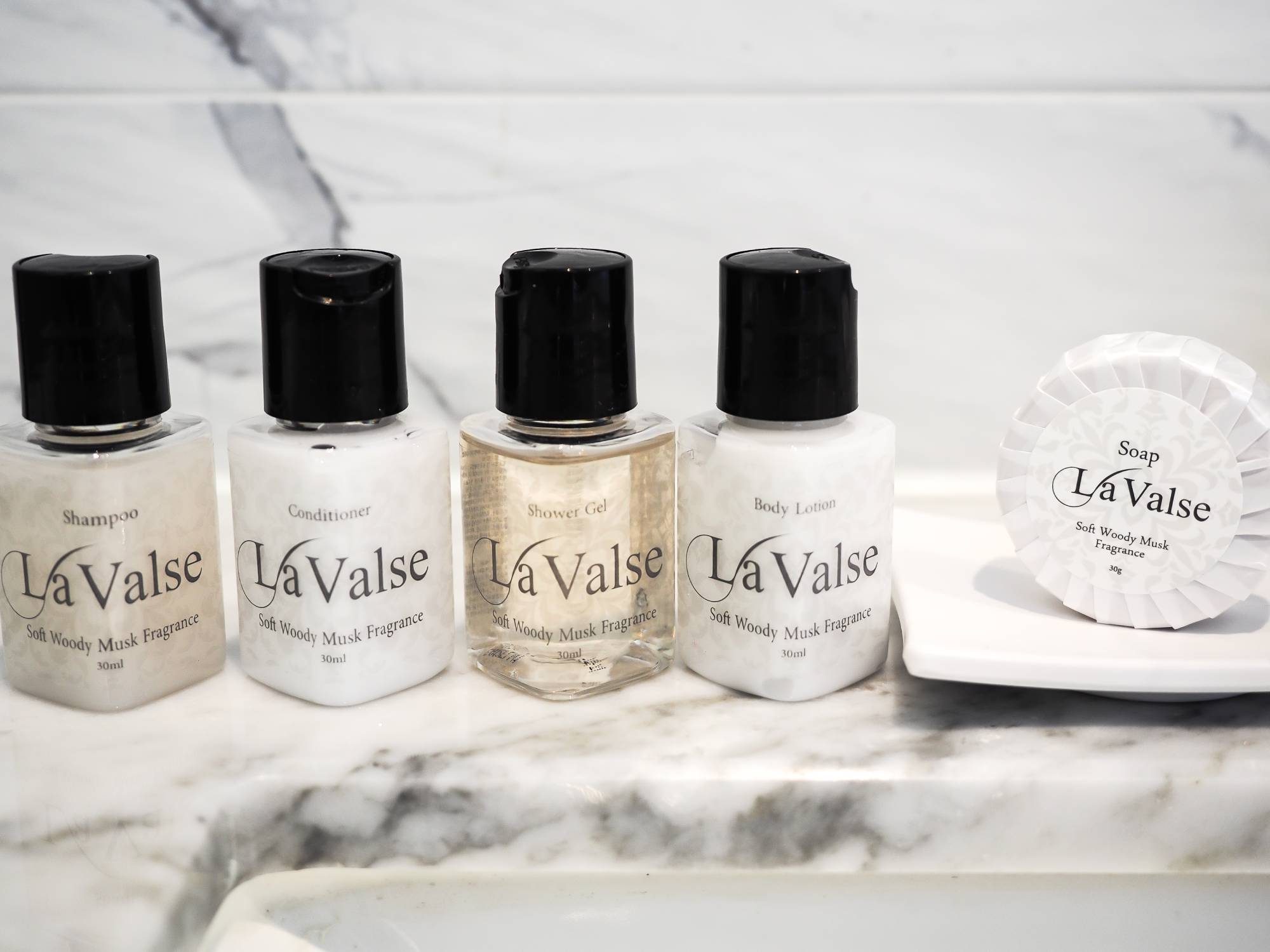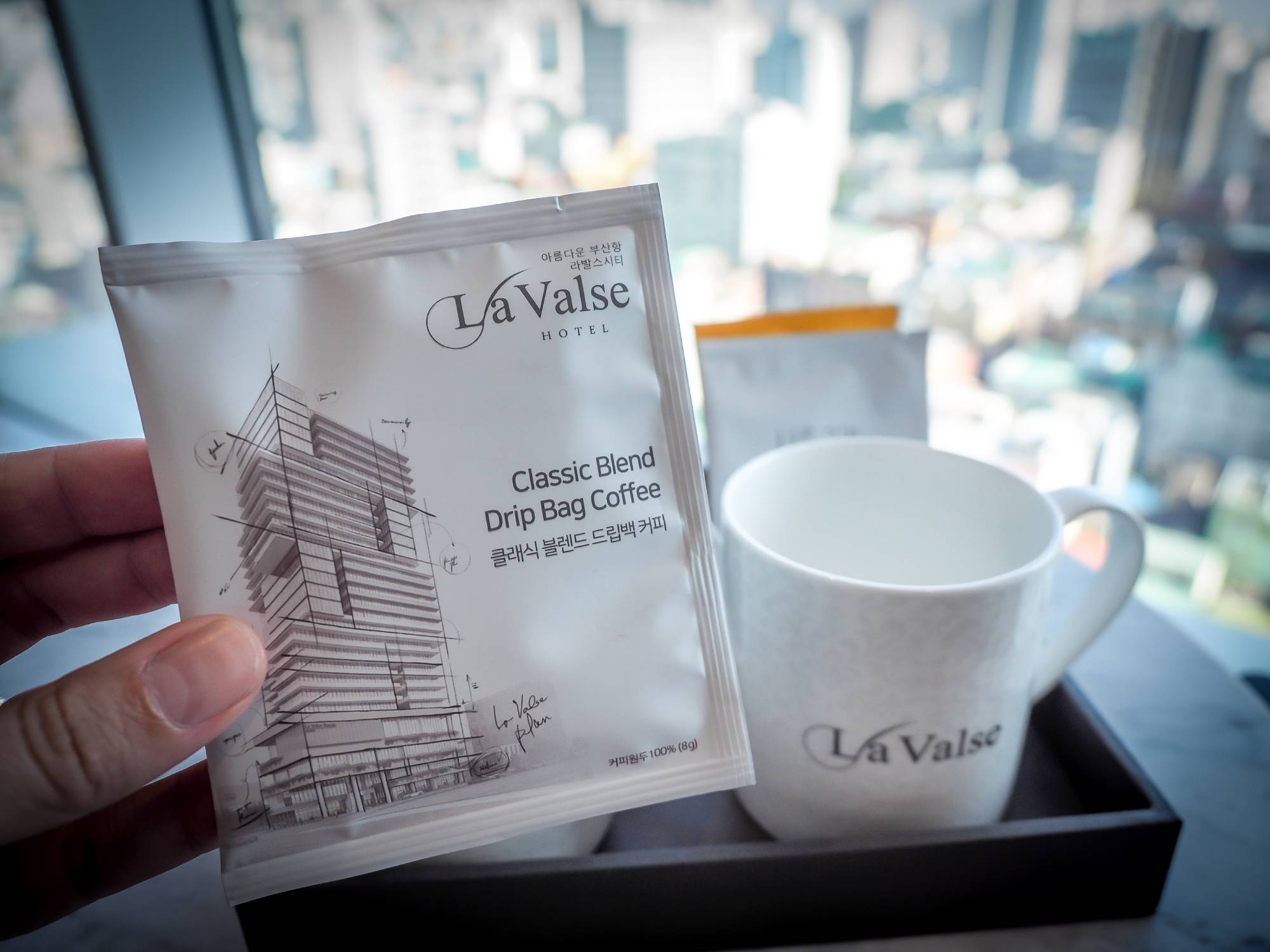 Last but not least, the bed and pillows at La Valse were INCREDIBLY comfortable. I like soft beds and often struggle with the hard beds in Asia. The bed here had the perfect level of softness; comfortable, but you won't sink in. I enjoyed three nights of glorious sleep during my stay.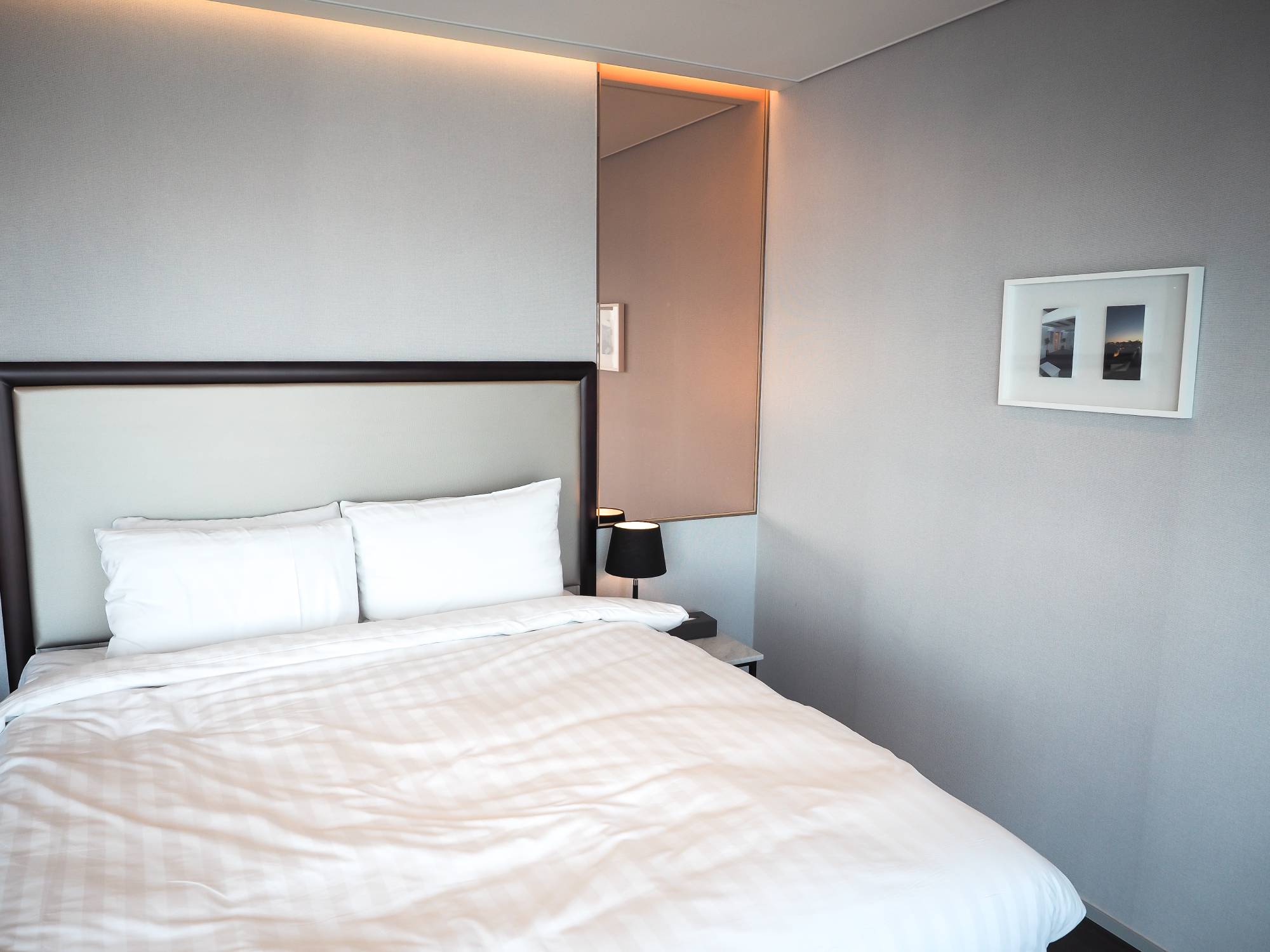 28F Bar and Maxim's De Paris Café & Bakery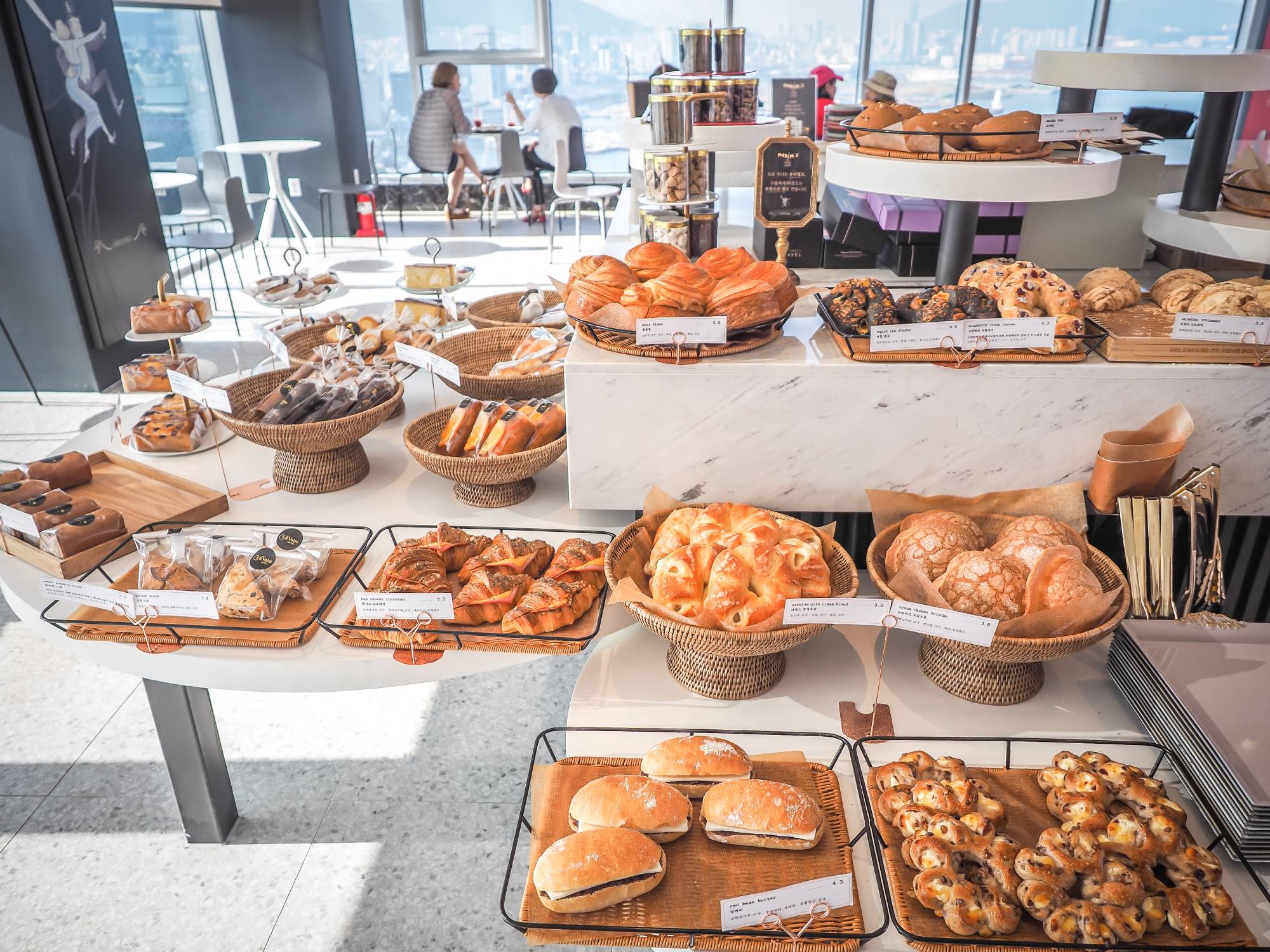 The 28th floor of La Valse Hotel is occupied by an elegant, French-style bakery and café called Maxim's de Paris. The breads on sale looked scrumptious, and the views through the windows looking down on the harbor are incredible.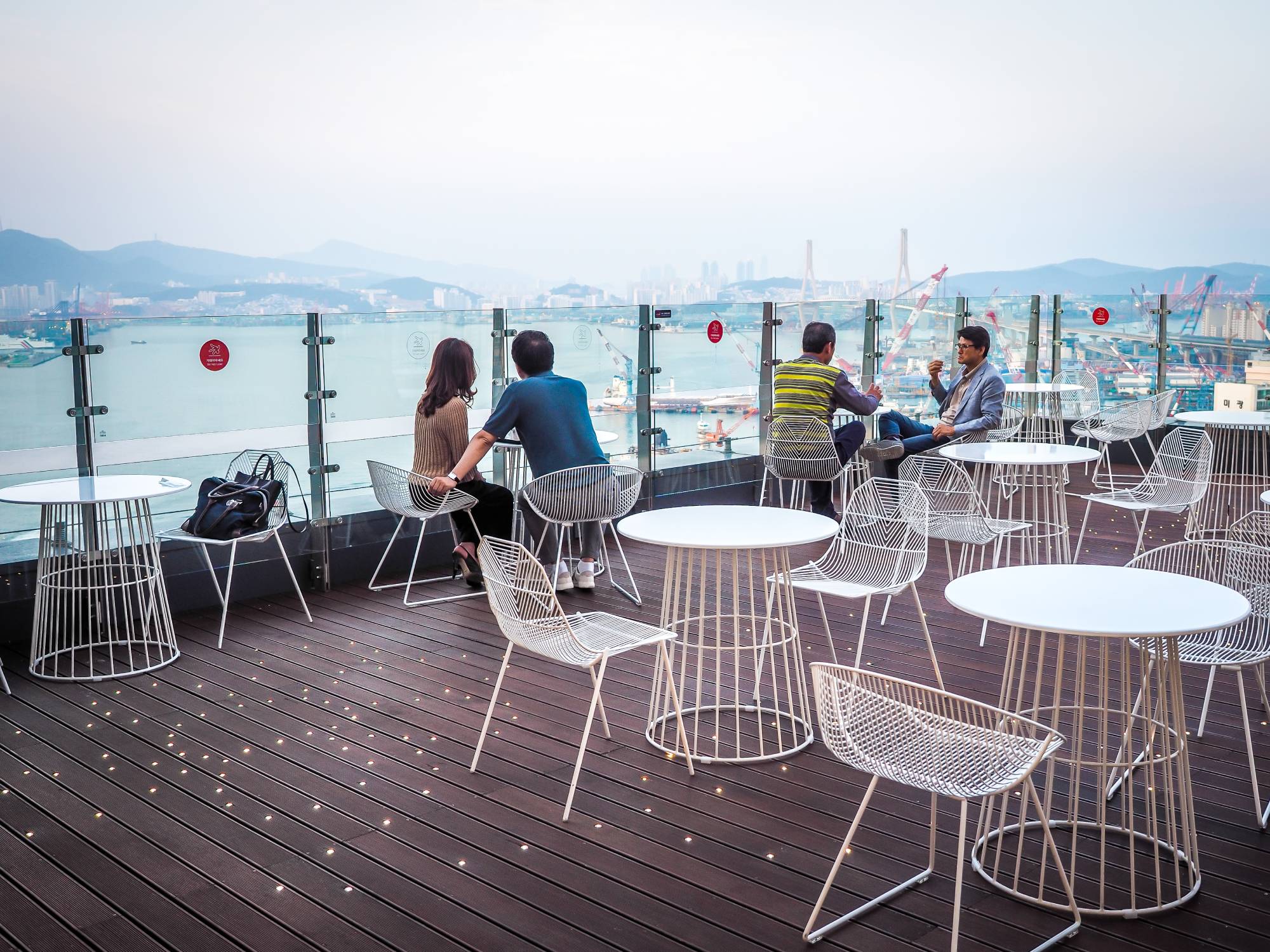 The café has an outdoor patio with the same view, and the floor literally sparkled with little lights in the evening. Even though I was creeping around taking pictures of everything and not buying anything, the café staff greeted me pleasantly and were always smiling.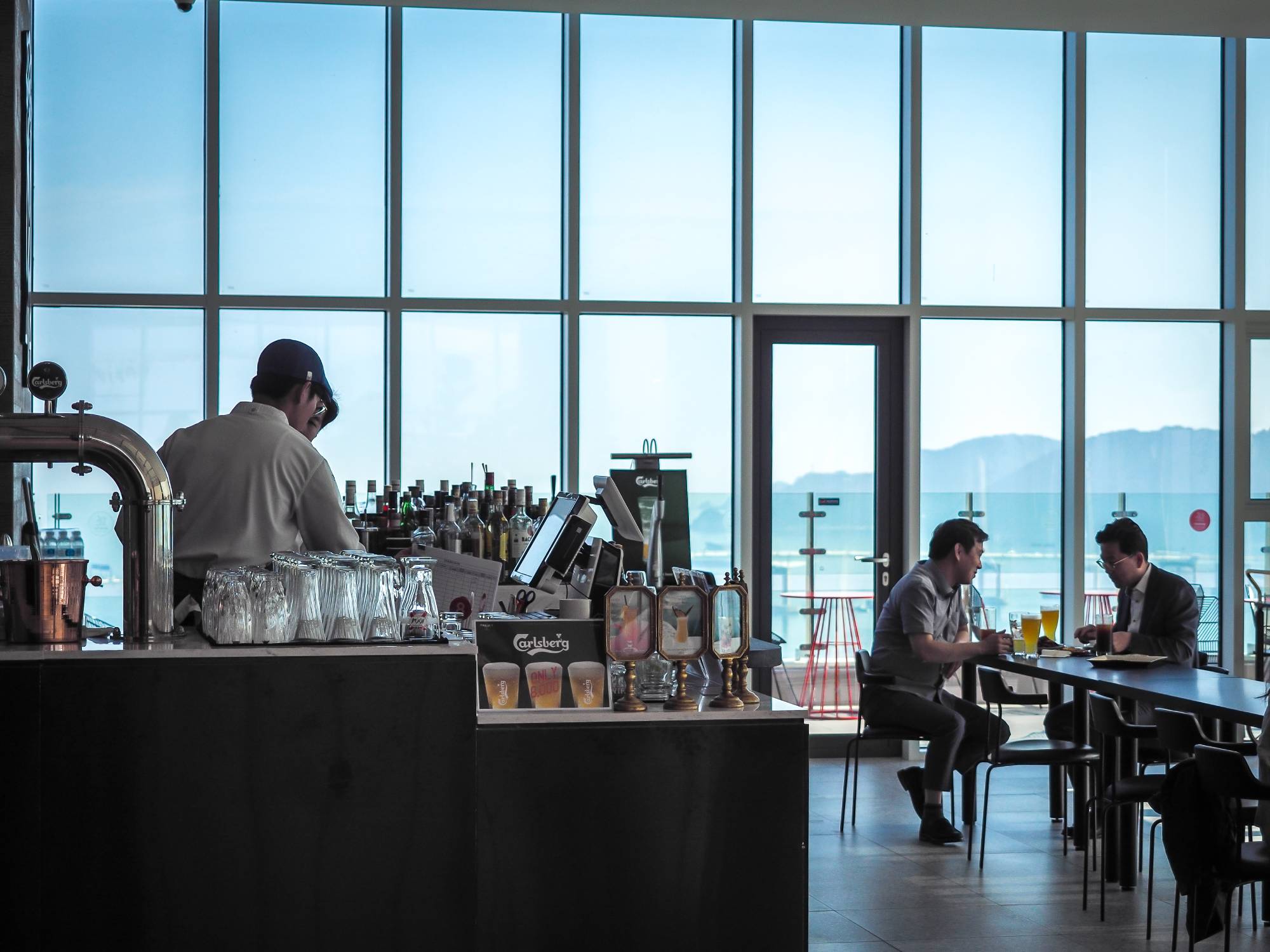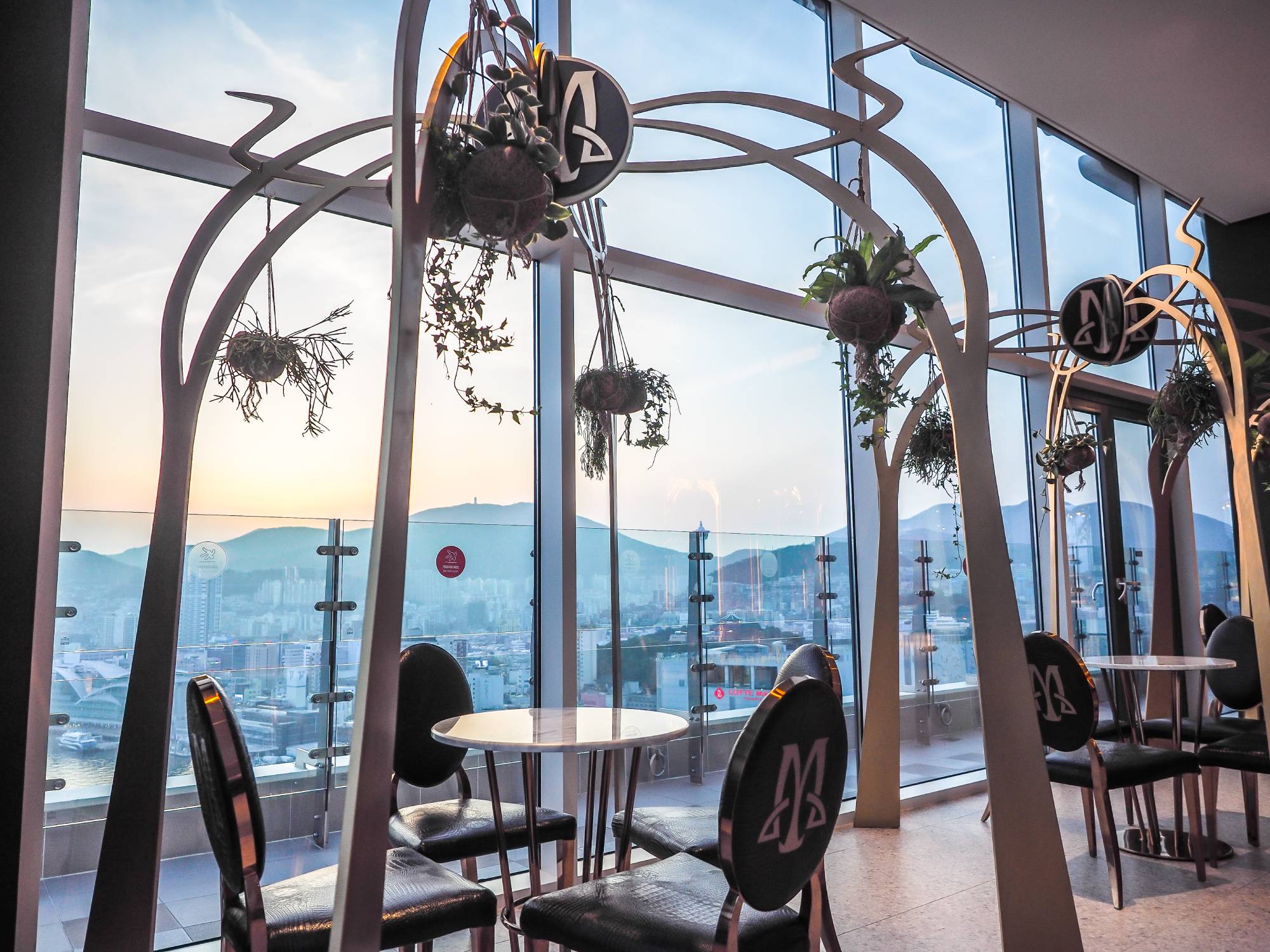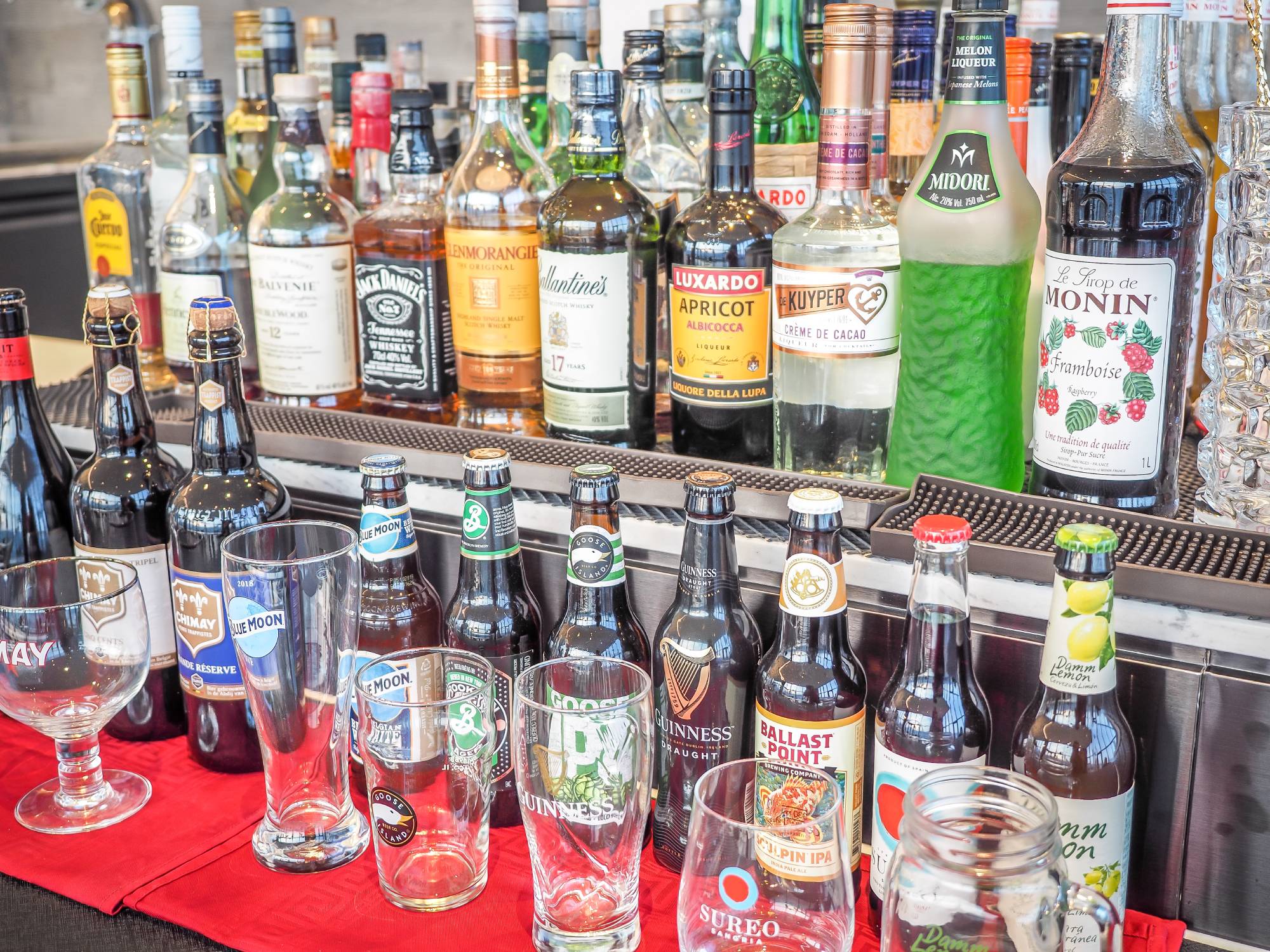 The other side of the 28th floor is the hotel's bar, which is where I gravitated to on one evening of my stay. Timed perfectly to coincide with sunset, I splurged on a fancy apple martini to enjoy on the outdoor patio overlooking Busan. The drink came with some really delicious dried fruit slices.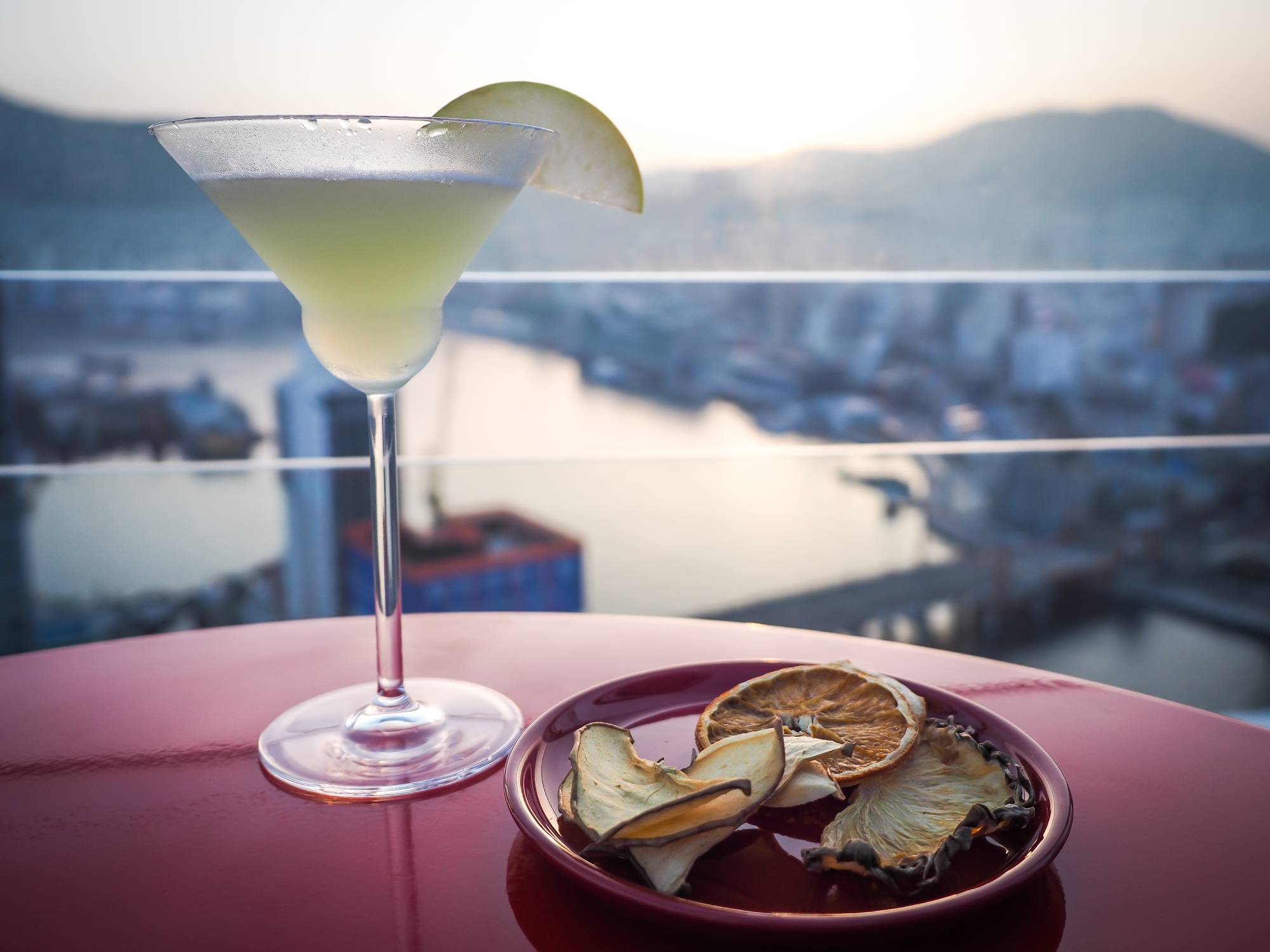 I was the only one out there, so I got the prime spot at the corner of building, which offered a view of most of Yeongdo Island looking in one direction and all of Busan in the other.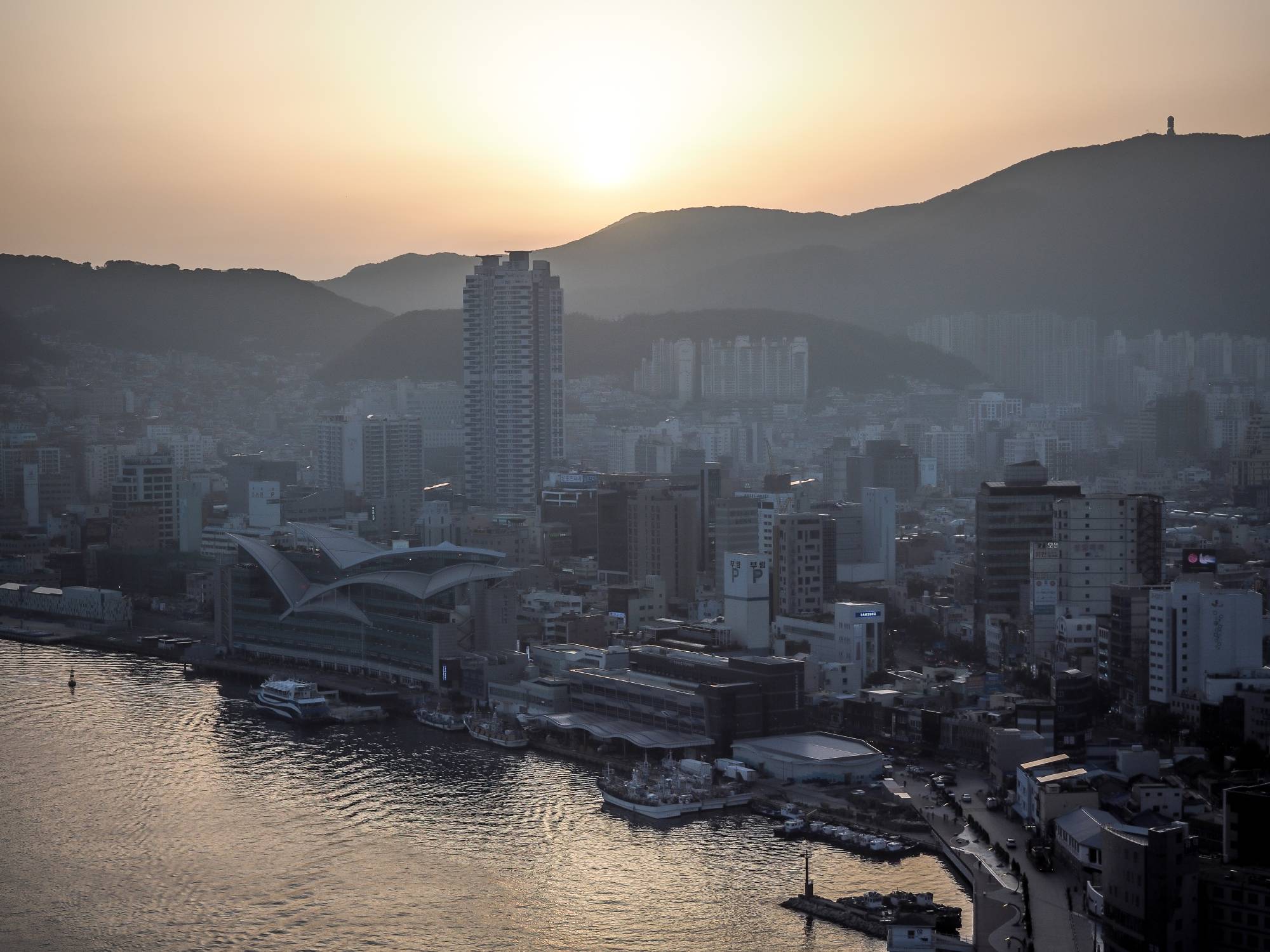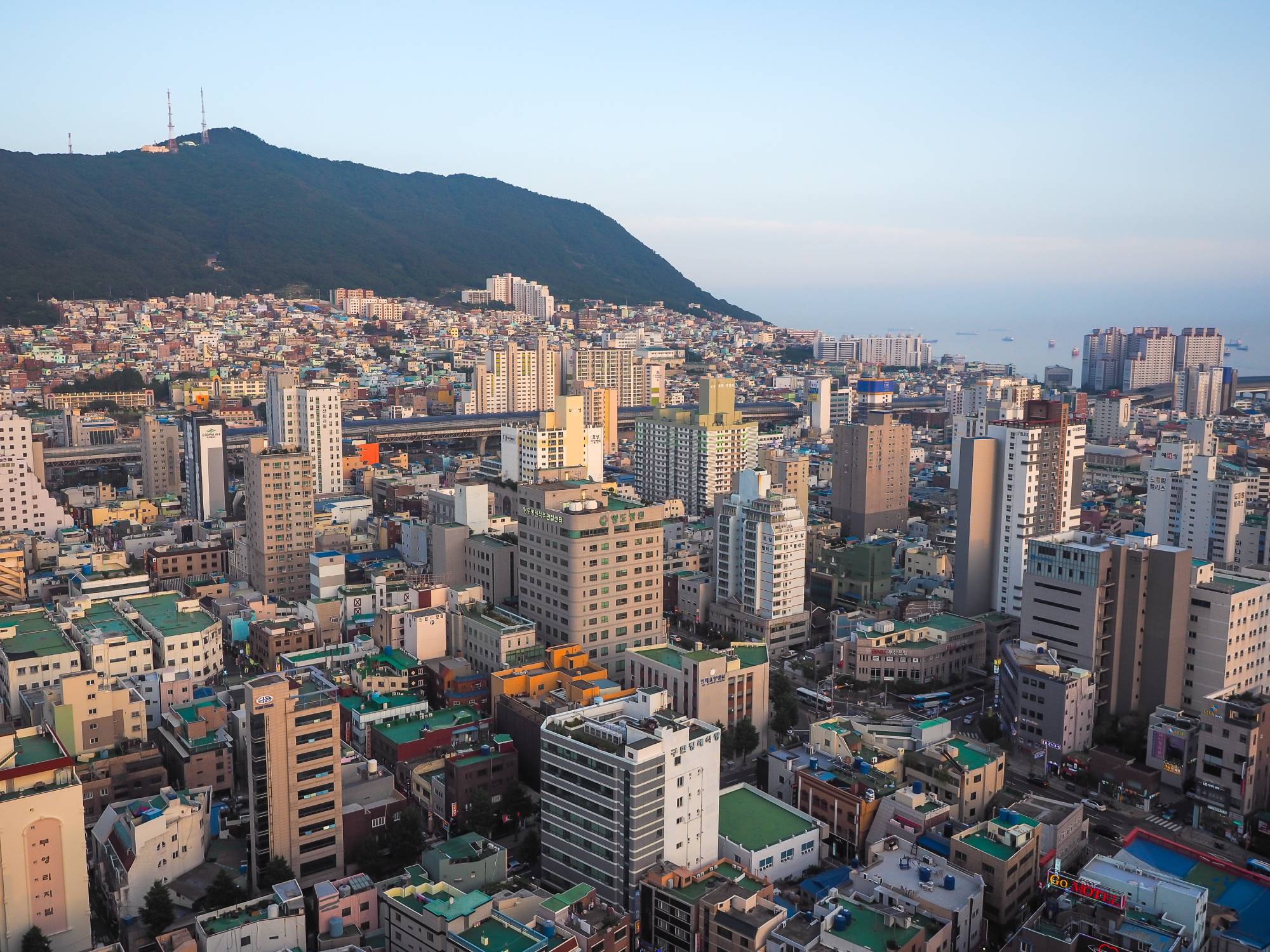 La Valse Sky29 Rooftop Patio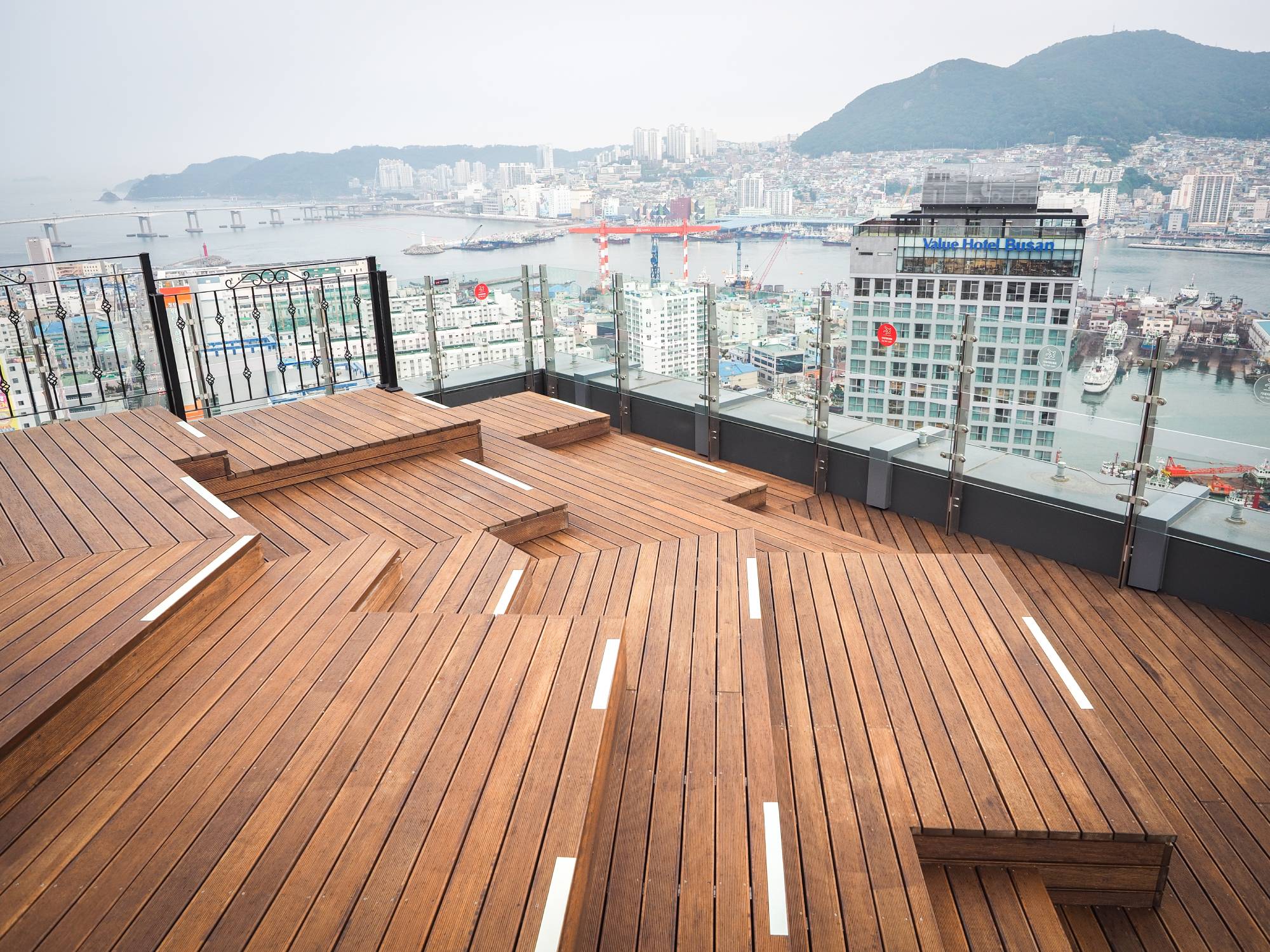 Don't worry if you didn't get the fanciest room with the view of Busan; you can simply head to the hotel's rooftop to take in the 360-degree view from wooden seating platforms.

From the rooftop, you can spot four of Busan's famous bridges: Busandaegyo (Busan Bridge), Yeongdodaegyo (Yeongdo Bridge), Namhangdaegyo (Namhang Bridge), and Busanhangdaegyo (Busan Harbor Bridge).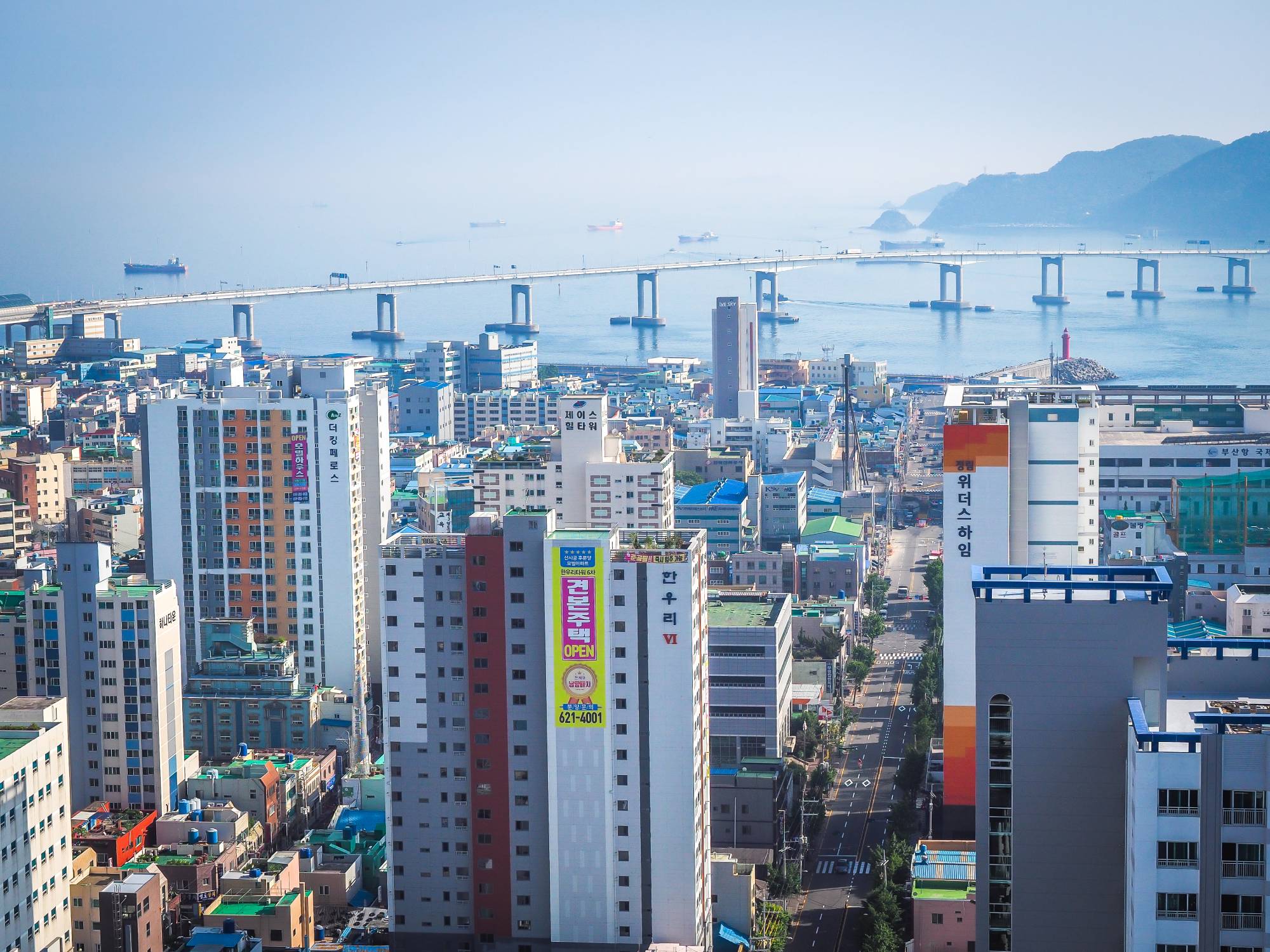 Although I finished most days enjoying the view from the bed in my room because I was so tired from sightseeing, if I had ben staying here with friends (or my wife), I would have certainly spent one of those evenings with a few beers up on the roof, admiring the incredible night view.
4F Sauna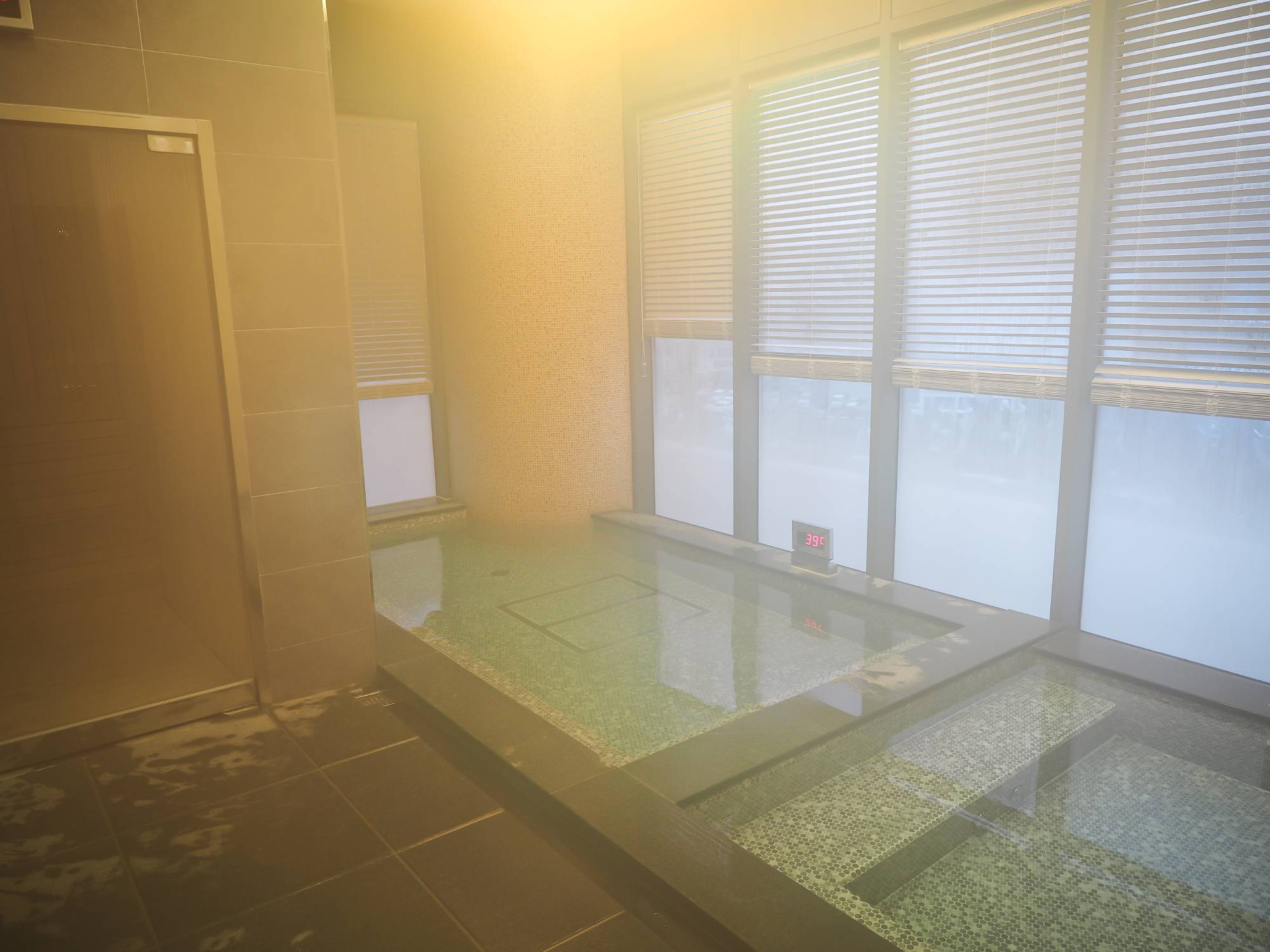 I couldn't leave La Valse without trying the sauna on the morning before I checked out. I love soaking in hot springs, especially after a long day of sightseeing!

The sauna facility is about what you'd expect, with a hot pool, cold pool, and lovely wood scented dry sauna. It's on the fourth floor but there's no view because the windows are too steamed up.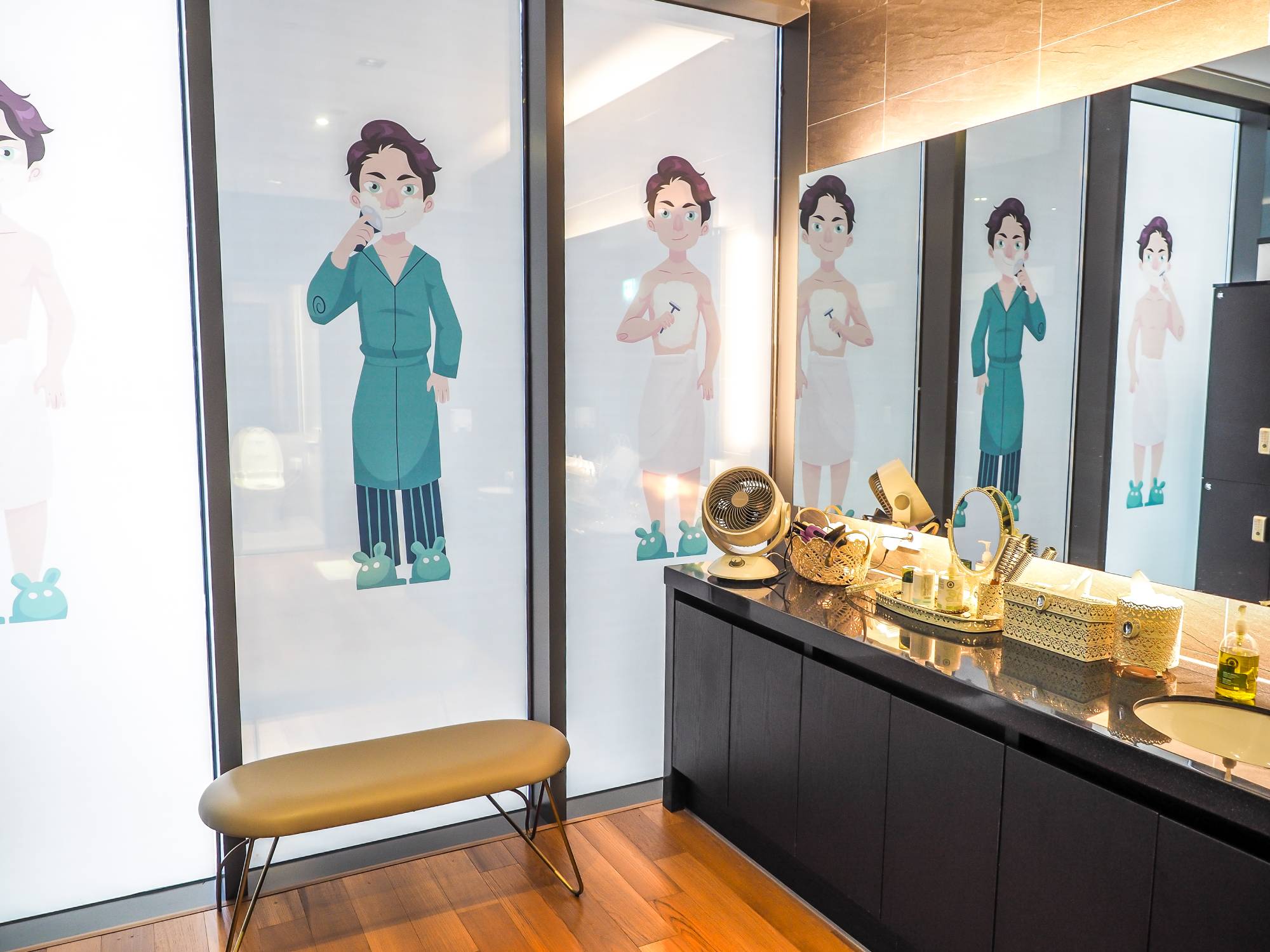 You may or may not have it all to yourself like I did, but as usual in Korea it is sex segregated and nude only. The changing room was also really cute. What a perfect way to start (or end) a day of sightseeing in Busan! This would be especially great if you happen to visiting in winter.
Other Facilities


Other facilities at La Valse Hotel that I didn't use included a fitness room, coin laundry, business lounge, banquet room, ballroom, and Alianon, a restaurant serving breakfast and lunch buffets. I'm sure the buffet meals would be top-notch, but personally I like simple street food for breakfast and was mostly out exploring Busan during dinner times.
Final Thoughts


If you are reading this, then chances are you are considering, or already are staying at La Valse. I sincerely hope that you enjoy your stay at La Valse and in Busan as much as I did!